It's a Match Made in Staffing Heaven for This Industry Expert and Our Staffing Franchise!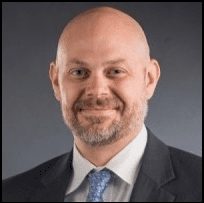 Matt Pauly is one of NEXTAFF's newest Franchise Owners and is fast becoming a NEXTAFF trailblazer. As he works toward the grand opening of his Tulsa, Oklahoma staffing franchise location, Matt is poised to find great success owning a business in an industry he has known and loved for decades.
With over 15 years of talent acquisition experience, Matt already had great insight into the value of staffing. Starting out as a headhunter in his early twenties, Matt's staffing career quickly accelerated to include managerial and HR positions for staffing agencies. 
With extensive experience working in corporate America, Matt had already developed an excellent position within the staffing industry, but there was still room for growth and change. "Frankly, I just didn't want to work in corporate America anymore," he said in a recent interview. The limitations placed on Matt and his young family by corporate culture were taking their toll. The politics and limited growth potential that came with working middle management positions became tiresome. Matt craved a change.
You can take the man out of the staffing industry, but you can't take the staffing industry out of the man
Three years ago, Matt embraced a career change that saw him become a Financial Advisor. Finally free from corporate culture, Matt was able to reflect on his career and it was during this time that Matt realized that recruiting was in his blood. But a return to company politics, endless management spreadsheets, and presentations was certainly not on the cards for Matt. So, the seed was planted and Matt began thinking seriously about starting his own staffing company. 
"I think once you're a recruiter you're always kind of a recruiter and that's always sort of been who I am," says Matt. This was not the first time Matt had thought about starting out on his own. In fact, the idea had been in the pipeline for many years. As Matt looked further into the possibility of starting his own staffing company, he came across NEXTAFF.
"Fast forward and here we are," says Matt.
The road to staffing franchise ownership
When Matt got in touch with the team at NEXTAFF, it was clear from the get-go that this was a match made in staffing heaven. With his extensive staffing experience, Matt was an ideal fit for NEXTAFF, and becoming the next NEXTAFF Franchise Owner seemed like a tailor-made opportunity. 
Franchising wasn't something that Matt had considered before, but as he started to peel back the onion it fast became a more enticing option. As a NEXTAFF Franchise Owner, Matt found a source of support that would help him with the backend realities of running a successful staffing business. The biggest advantage for Matt was NEXTAFF's help with payroll, insurance, and scalability. With NEXTAFF, Matt was able to spread his costs across multiple offices instead of having to absorb a huge amount of financial pressure on his own. For Matt, franchising struck the perfect balance.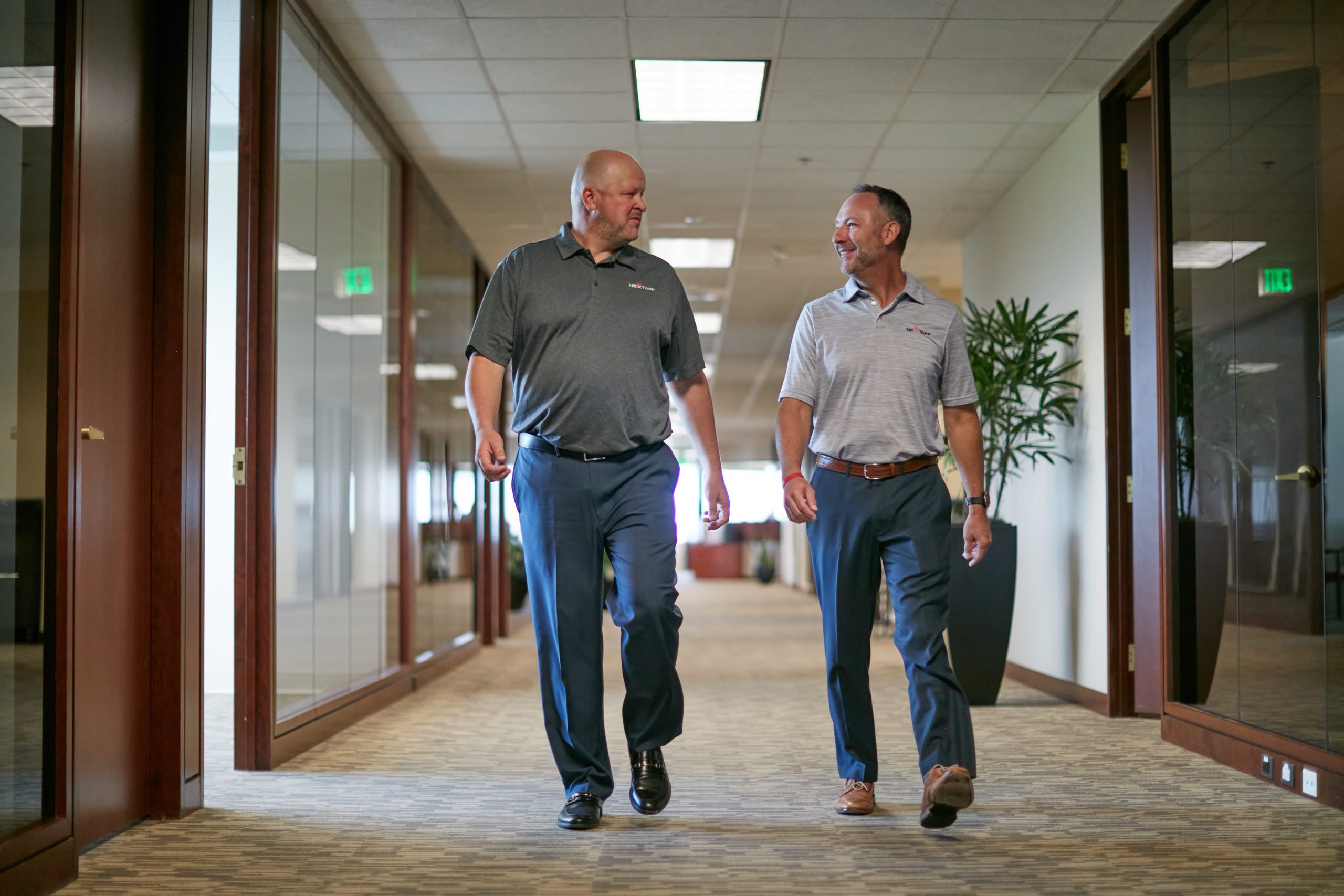 Meeting the Team
All that was left was for Matt to meet with NEXTAFF co-Founders Cary Daniel and James Windmiller, as well as the rest of our executive team. Matt was thrilled to find in Cary and James two level-headed and highly experienced professionals. Their deep knowledge, business acumen, and proven systems gave Matt even more confidence to pursue a staffing franchise career. And not only that. For Matt, it was NEXTAFF's unique industry positioning and X-FACTOR model that was so appealing. "I'm not aware of anybody, at least in our market, that's even positioned that way," says Matt. With NEXTAFF Matt was able to enter into more than just a transactional business. He was able to enter into a legitimate business partnership based on mutual expertise and shared vision. It was clear from the very beginning that Matt was the right fit for NEXTAFF and that NEXTAFF was the right fit for Matt.
For many years working in corporate America, Matt had found staffing models based on money. Staffing agencies were concerned with one thing and one thing only – what's closest to the deal? But with NEXTAFF it was different. Matt is able to come at recruiting from a consultative perspective, with staffing framed as a partnership, not just a transaction. 
And so, the match was made and Matt's passion for staffing was ignited once more. With NEXTAFF Matt's expertise found a phenomenal growth outlet. With NEXTAFF Matt found a way to build a scalable staffing franchise business of his own. With his experience in corporate staffing firmly in place, Matt decided to start off by building up a commercial staffing franchise. In partnership with NEXTAFF Matt is now establishing strong relationships with the major players in his area.
Looking ahead to a staffing franchise empire
The future looks very bright indeed. Matt's long-term goal is to expand his portfolio as a NEXTAFF Franchise Owner beyond commercial staffing and get into healthcare. "I just see the tremendous opportunity there," says Matt. Matt's next project is set to be healthcare first and we, no doubt, expect to see Matt soar to great success in the very near future. 
As a NEXTAFF Franchise Owner, Matt Pauly found a real way to achieve his professional goals and embrace his passion for staffing on his own terms, surrounded by a driven support system with shared professional values and framework promising optimum scalability.
Are you intrigued by the possibilities of where a staffing franchise like NEXTAFF can take your career in the coming years? Demand for high-quality employees in the commercial, healthcare, and IT industries is continuing to surge, and these professionals will be looking to staffing agencies like NEXTAFF to help them recruit the right team members. Visit our franchise website to learn more about how to get started.
Your path to a secure future.
Take the first step. Find out more about one of the fastest growing companies in the $160 billion staffing agency franchise industry. Our detailed Franchise Information Report teaches about our business model, financials, and more.
Complete the form below for your free copy.