Jim Bohn Builds NEXTAFF Empire on the West Coast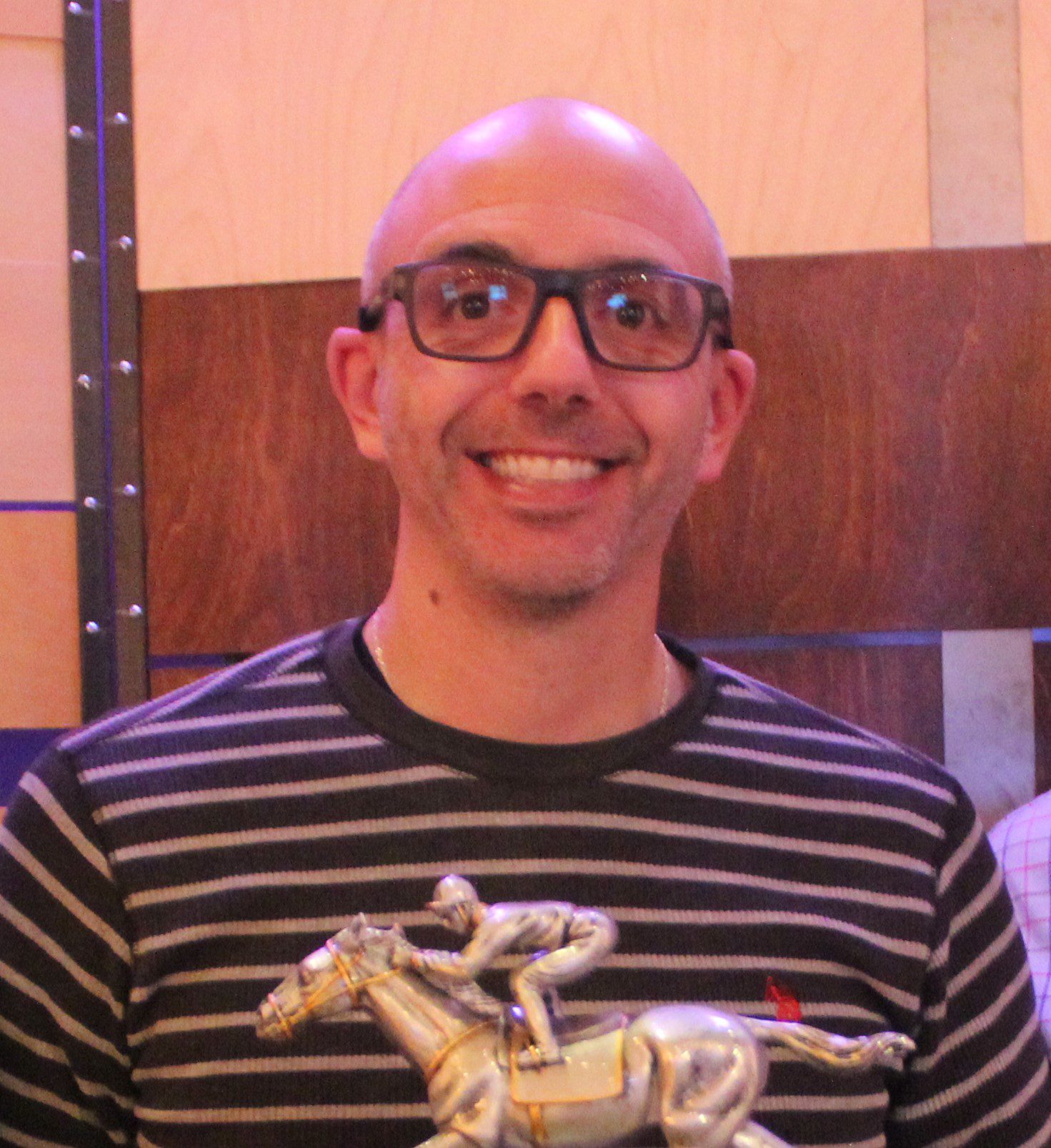 Unlike many of the people you'll meet here, who are often newer to franchise ownership and to NEXTAFF, Franchise Owner Jim Bohn has been involved with our staffing franchise for a few years already. 
What makes Jim's story remarkable isn't how long he's been in the business but what he's done since he got here, as he and his wife now own five NEXTAFF franchises across California and Utah.
Jim talks about building his future, one franchise at a time
Though Jim had earlier experience in high ticket sales and as a sales professional in another industry, it was at NEXTAFF where he was finally able to build the career, he and his franchise partner wife dreamed of. 
Jim started in our industrial/commercial staffing department, achieving some early success there, before later making the move into the highly-lucrative healthcare staffing industry, where he's flourished even more. 
In our interview, Jim shared the career background that helped him gain the experience he needed to become a multi-unit Franchise Owner, along with some of the decision-making processes that have gone into expanding his staffing franchise territories and making the leap from NEXTAFF's industrial/commercial vertical to healthcare staffing.
Jim makes a bold move from sales into owning his own franchise
When Jim started with NEXTAFF he'd already enjoyed a rich career as a sales professional. 
But Jim wanted more; both he and his wife thought it was time to take their careers to the next level. Jim had been a top-tier salesperson with telecommunications giant Sprint but when looking toward their future, he and his wife began looking for other business opportunities, eventually deciding to go the franchise route. 
Jim's path to multi-unit franchise ownership
Initially, Jim and his wife explored the food industry, but they didn't like the low return on investment that often seems to come with the territory in the hospitality industry. His wife also wasn't a fan of some of the complex issues, such as worker's comp, along with other food service-related problems they'd have to mitigate. Ultimately, the duo felt it was a "lot of risk for little reward" and not their ideal business venture.
Eventually, the couple found NEXTAFF and enjoyed how their career backgrounds directly integrated into their new roles as Franchise Owners and signed the agreement on their first NEXTAFF territory in 2018. 
While the Bohns began their staffing franchise empire in the commercial/industrial vertical, the arrival of the COVID-19 pandemic threw the pair a curveball, causing them to rethink their game plan. "Covid kind of hurt our business a little bit," Jim reflects, "So, we switched our approach. Instead of continuing in the industrial/commercial sector, we switched to healthcare staffing."
It was a decision that would prove to be very profitable. Since Jim's move into healthcare staffing, he and his wife have successfully bought several franchises in large territories throughout California.
No experience necessary for staffing franchise success with NEXTAFF
When they first discovered the NEXTAFF opportunity, neither Jim nor his wife had worked in the staffing field. But when they considered their next steps, they were drawn to the staffing industry. It made sense to them. They knew they wanted to own their own business and be in an industry that wasn't too labor-intensive. Though neither had worked in the staffing industry, when they decided to make the leap, they knew they wanted to do something that was of service to the community and thought staffing might be a fit. 
"When we were thinking about our future, opening up a new business, we thought, 'Okay, so what can we do to help people?'" recalls Jim.
After considering their options, they soon realized that staffing might indeed be a good bet. Not only could they help people find jobs, but as they would soon realize, the ROI potential made NEXTAFF financially beneficial for the couple. 
Jim kept a few of his Northern California NEXTAFF territories in the industrial/commercial staffing sector where he and his wife had started. But when it came time to expand his business and buy more territories, they moved fully into healthcare staffing.
Multi-unit franchise opportunities with NEXTAFF: A financially rewarding move 
Experienced in both industrial and healthcare verticals as a Franchise Owner with NEXTAFF, along with his high-volume sales experience, Jim is the perfect candidate for successful territorial expansion with our staffing franchise. The ability to pivot from one vertical to another is exclusive to NEXTAFF, as other staffing franchise companies do not offer the opportunity to open territories devoted to a specialized industry.
For NEXTAFF Franchise Owners with prior exposure to the healthcare and information technology industries, the option to open staffing agencies dedicated exclusively to these sectors exists. This can not only boost our staffing Franchise Owners' potential for profitability but also help them diversify their revenue streams.
In Jim's case, he and his wife's decision to pivot to healthcare staffing following the events of the COVID-19 pandemic have helped them soar to incredible new heights as Franchise Owners. He says, "It's tremendous, our business last year boomed!"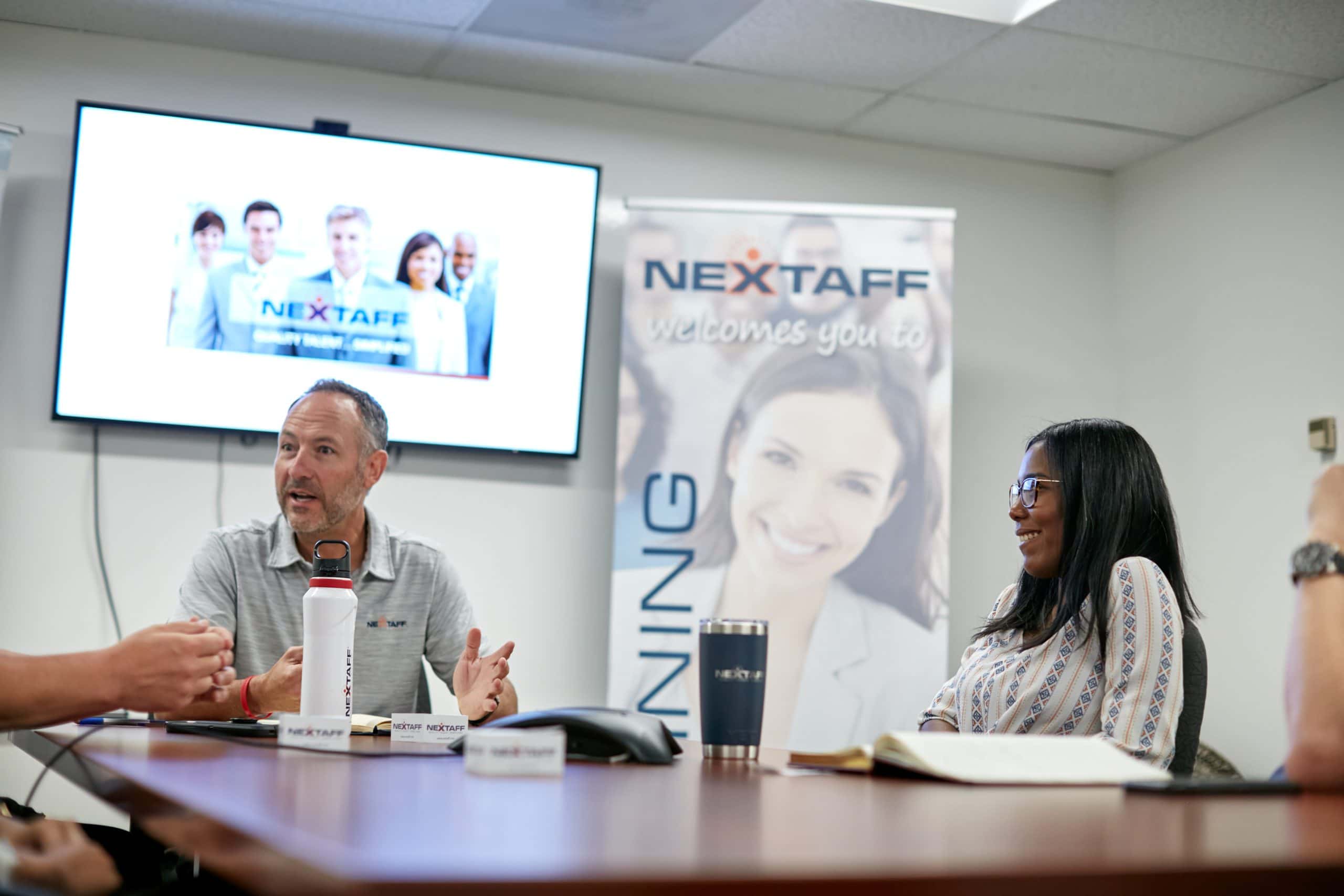 Striking while the iron was hot
There was little doubt that Jim wanted to expand. But ultimately what led to the timing of Jim's push for territorial expansion is the realization that certain geographic opportunities with NEXTAFF might not be available much longer. 
When Jim started to plan for his future as staffing Franchise Owners with NEXTAFF, he realized that staying competitive would mean staying picking up some of the larger, stronger territory opportunities available—before they were gone. In his case, the opportunities he saw available in the exploding real estate markets of Los Angeles and Salt Lake City, Utah were too good to be ignored.
He knew these larger (and potentially more profitable regions) wouldn't be there forever, and so he moved to make his acquisition of these hot markets while he had the chance.
Expanding into prime territories
Jim Bohn and his wife continue to expand into new West Coast healthcare staffing territories as Franchise Owners. With a booming business to manage, Jim and his wife especially appreciate the unique territory model using county-based geographic parameters that NEXTAFF uses. 
Jim appreciates that NEXTAFF's geographic territories are set up in a way to give him and other Franchise Owners more protection. This is especially true when Franchise Owners own territories comprised of larger counties, such as Los Angeles. Now that Jim and his wife manage five territories, covering several states, he depends largely on his managers for each location to keep the day-to-day operations running smoothly.
Here's Jim's advice to prospective Franchise Owners wishing to take a page out of his multi-unit investing playbook: "It's better if you buy a big county; then you own the rights to that entire county. So, there's no crossover."
With new NEXTAFF staffing franchise territories in Los Angeles, CA and Salt Lake City, UT in addition to three existing locations in Santa Clara, CA (Silicon Valley), Sonoma, CA, and Sacramento, CA, Jim Bohn's future as a successful multi-unit Franchise Owner has never been brighter!
Jim made his multi-unit Franchise Owner dreams come true, and so can you!
When Jim and his wife discovered NEXTAFF,  they'd already had some experience with the franchise industry. But they were able to achieve real success only when they got the marketing and financial expertise and support Franchise Owners get from NEXTAFF.
So, are you ready to take a first—or next step in your staffing franchise career? Do you think you have what it takes to be a Franchise Owner? There is always a strong market for professionals looking to move into the staffing industry. Commercial, healthcare, and IT staffing needs are exploding, now more than ever. 
Visit our franchise website to learn how you can get started with NEXTAFF and chart your own career course as a single- or multi-unit Franchise Owner.