Our New Tacoma Recruitment Franchise is Open for Business!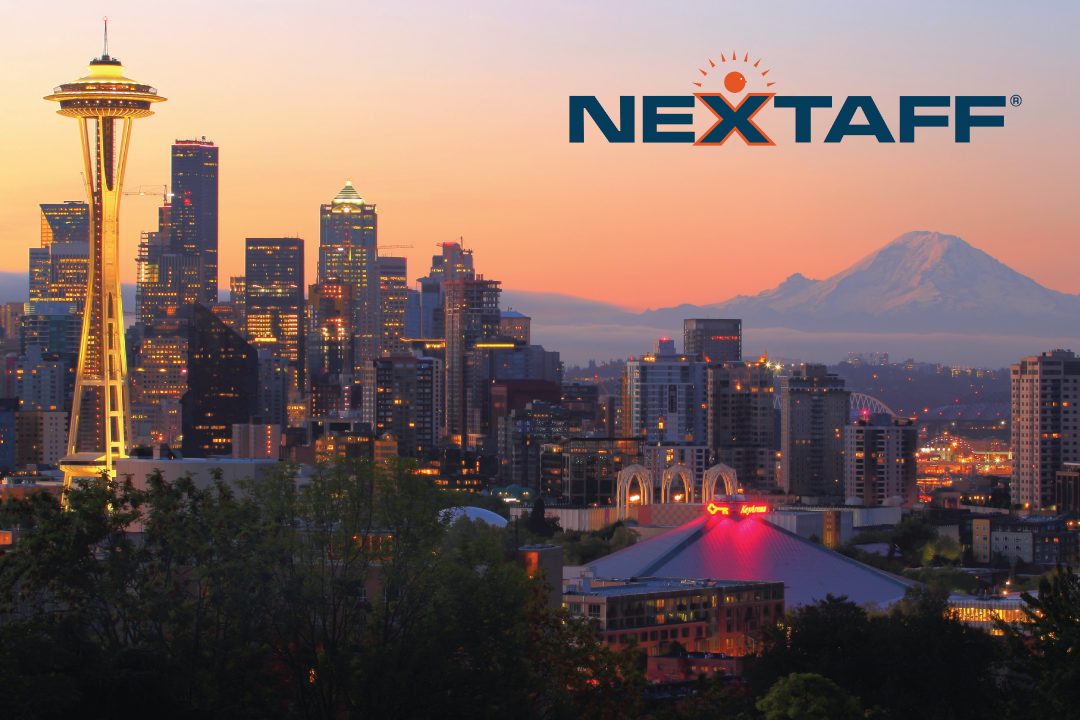 NEXTAFF has just opened our newest recruitment franchise location in Tacoma, Washington! Owned and operated by Dalen Pluskett, our brand-new NEXTAFF office serves Tacoma and its surrounding counties.
"The Tacoma market offers plenty of opportunity for employers and candidates," says Pluskett about his new recruitment franchise. "We are committed to making matches that will be advantageous to both." 
As a seasoned business professional, Pluskett understands the need for a quality staffing and recruitment franchise like NEXTAFF to help local companies realize their potential through strong new hires whose expertise is a perfect match for their position. He says, "Throughout my years in business, I've recognized the importance of relationships in the success of businesses and employees. I'm looking forward to using strong relationships and the tools NEXTAFF provides to create the ideal match between candidates and employers."
Dalen has a wide range of business experience, and his expertise is welcome in the thriving Tacoma market. We here at NEXTAFF are behind him every step of the way as well, to make sure that he has the support and infrastructure that he needs to serve his customers, the businesses and community of Tacoma, and its surrounding areas. 
We've had great success expanding to various territories across the U.S.A. and there are no signs of slowing down, even during the pandemic. This is because we offer clients value that is outstanding while saving them money and time as well.
What makes us special
NEXTAFF is uniquely profitable, with a system-wide Average Gross Revenue of $1,953,751* and a relatively low investment starting at $123,000, NEXTAFF Staffing Franchise Owners enjoy a high potential for ROI and a 7-month median breakeven point!
We make use of a proprietary recruiting method called X-FACTOR™, which uses certain hiring methodologies that are statistically proven to outperform typical staffing agency competitors and HR departments by as much as 100%. When added to a robust back-office support structure, our recruitment franchise has a lot of unique advantages compared to other staffing agencies or someone trying to start their own. 
We have large territory sizes which means that there's greater potential to partner with more companies in a given area. Expanded territories also help to increase our recruiting Franchise Owners' presence in the region and elevates their reputation among companies in need of staffing assistance. 
Unlike many of the other staffing companies who typically offer only one vertical, NEXTAFF offers multiple including IT, healthcare, and commercial verticals. This diversity means that our recruitment Franchise Owners can capitalize on the need for quality staffing in virtually any industry.
Our back-office infrastructure also means that we can offer unparalleled daily support, with comprehensive help that can address day-to-day demands to any larger problems as well.
This is because we care about our Franchise Owners and want them to know we've got their back!
And finally, this is an emotionally rewarding job. As a Franchise Owner, you're directly responsible for helping someone find the career of their dreams, and also providing businesses great staff. 
What's more, NEXTAFF is proud to donate 10% of net franchise fees to charity. Since we began franchising, we have given back to a number of organizations for causes as diverse as cancer research, rare genetic diseases, drug addiction, and more.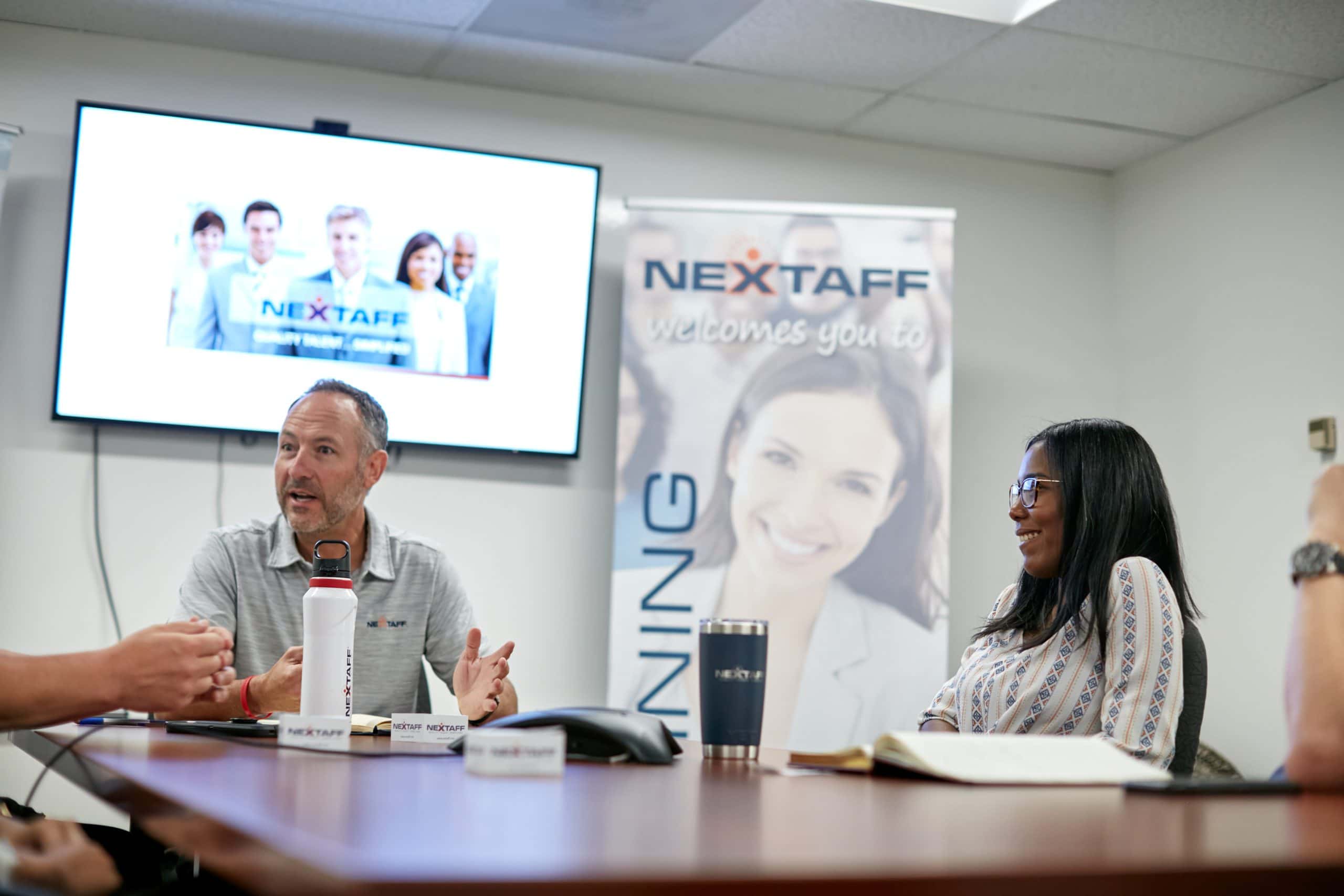 Becoming a NEXTAFF recruitment Franchise Owner
So what makes a good fit for a NEXTAFF recruitment Franchise Owner?
We're looking to partner with investors who:
Have strong sales skills and experience

Love to talk to people

Are driven to succeed

Want to be a part of a supportive system that helps them achieve all their entrepreneurial goals.
Qualifying investors who tick all those boxes are invited to begin a mutual evaluation process over a period of about 4-8 weeks. During this time, we learn more about you to make sure that you're well suited to our recruitment franchise, and vice versa. 
We do require our prospective Franchise Owners to have a sales background with experience in B2B sales, along with a solid background in IT or healthcare for those who wish to own a specialized division of the NEXTAFF recruitment franchise. However, you shouldn't sweat it if you have no experience in the staffing and recruitment industry specifically. Two of our Franchise Owners had absolutely zero industry experience when they opened their NEXTAFF locations, and still managed to sell for a 7-figure profit, so it's safe to say that we don't think it's necessary to have a background in staffing!

As for investing, the initial investment for a NEXTAFF franchise ranges between $123,000-$152,000. The franchise fee for a single NEXTAFF unit is $40,000, which is included in your initial investment. We also offer multi-pack franchise fee discounts for investors looking to open more than one NEXTAFF office. You can ask your Franchise Development Manager for details.
We do have a 20% discount (offered through VetFran) for U.S. military veterans to honor them for their service. 
All we ask of our Franchise Owner candidates is that you have a net worth of at least $175,000, with at least $150,000 in liquid capital. However, if you don't have the capital required, we are proud to be partnered with Benetrends to offer franchise funding to qualified candidates!
You might be wondering how much you can expect to make. While we can't guarantee results, we can tell you that our system-wide Average Gross Revenue for 2019 is $1,953,751, with Franchise Owners reporting average gross profits of $394,662.*Although we can't guarantee these results for you as well, our Franchise Owners also report a median breakeven point of just 7 months.
NEXTAFF royalty is based on gross wages (total paid to all employees recruited for various companies), not your location's gross revenue. It starts at 8% for the first $1M and is reduced as your revenue increases. Our average margins are 21.47%*. 
On top of this, a NEXTAFF office needs minimal staff. Most of our Franchise Owners only employ a recruiter and one admin staff who doubles as a recruiter-in-training to begin with, and then adds recruiters as the business grows. 
We will give you site selection parameters, and then you can pick your own location. A local realtor and assistance from our COO will help you with site selection and lease terms. Plus, NEXTAFF territories are typically the entire county an Owner lives in. They will encompass a minimum of 50,000 and a maximum of 500,000 paid employees from the most recent census bureau information.
After signing your agreement, opening your office usually takes only about 60-90 days. After you've been awarded your franchise, you will receive in-classroom training, at NEXTAFF headquarters and also via online instruction, and a week of on-site training once your location opens.
Our Franchise Owners are required to operate their NEXTAFF locations on a full-time basis to begin with, but we do offer the option to operate on a semi-absentee basis after about 2-3 years as an Owner/Operator. This does depend on the volume and structure of the business, though.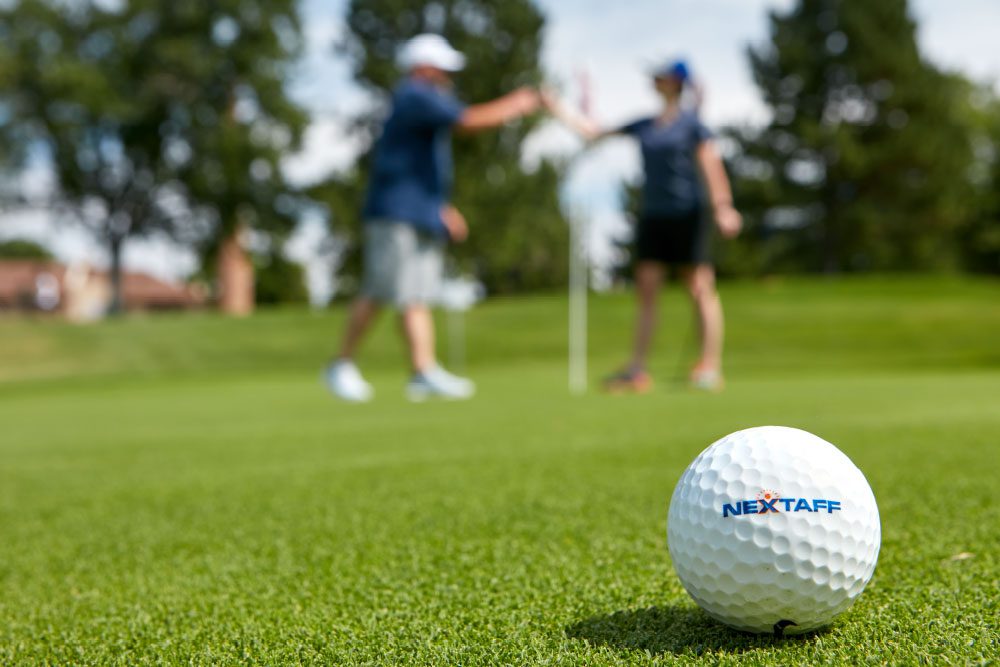 Being a Recruitment Franchise Owner
Our support center helps out with a variety of operational duties, but your primary objective is to prepare proposals to attract new clients, retain existing ones, and keep on networking with business contacts in the neighborhood to expand your reach. 
Office hours are usually about 8am-5pm Weekdays, and some follow-ups after hours. Some verticals or specialties that operate 24/7 will require after hours communications.  In a recent survey conducted by Franchise Business Review, 94% of franchise owners stated they had flexibility in their work schedules and 75% stated they had work-life balance.
One of the best things about owning a NEXTAFF franchise is maintaining typical office hours, lending flexibility and balance to your life. Here's a rough schedule of a day in a Franchise Owner's life: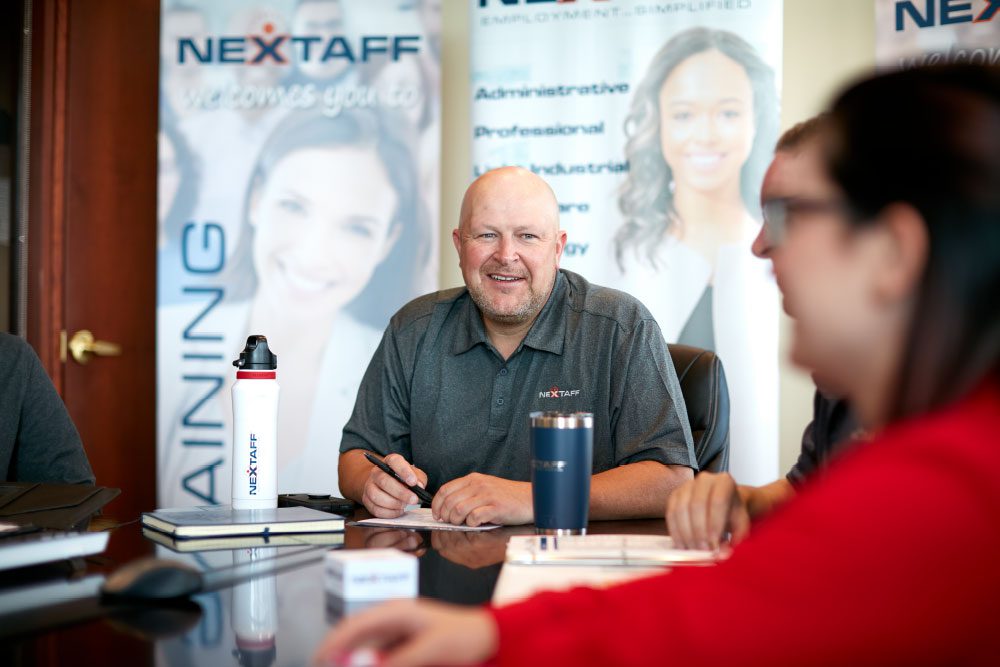 Who are we?
NEXTAFF is a staffing and recruitment franchise based on one simple premise: companies are always looking to hire quality people, and people are always looking for jobs. NEXTAFF provides a service that is vital to the business landscape in any economy.
The staffing industry grew from $81 billion in 2009 to $151 billion in 2019, making it one of the fastest-growing segments! Staffing companies currently place 16 million employees each year. Around 3 million temporary and contract employees work for America's staffing companies during an average week. 
We've had great success expanding to various territories across the U.S.A. and there are no signs of slowing down, even during the pandemic. This is because we offer clients value that is outstanding while saving them money and time as well.
Is owning a NEXTAFF recruitment franchise the right move in the current climate?
Although the pandemic has made many things uncertain and brought in hard times for many, staffing agencies are always necessary, no matter how high or low employment is. 
Companies look for our services when unemployment is low because recruiting is tight so it's hard to find the right people with the right skills for the job.
When unemployment is high, a company could be flooded with applicants when they post a listing. A lot of times, companies don't have the capacity to deal with this volume of applicants. That's where a staffing company is useful.
The need for our services is constant. When companies try to find employees on their own, the process is expensive because it's time-consuming. With NEXTAFF, companies can focus on their business goals and leave the employment process to us. 
You can think of us as an HR extension for companies. We find the right employees while the business saves time, payroll costs, marketing, and any other costs involved in finding and hiring an employee. 
All employees are screened in advance and if they don't work out, then we're happy for the company to request someone else as many times as they need to find the right fit for them. 
You might also be wondering if staffing agencies and recruitment franchises like NEXTAFF are even still relevant when sites like Indeed, Glassdoor, and CareerBuilder exist now. The answer is a resounding yes.
We have proven that we're here to stay, unshaken even when Monster came out 20 years ago. 
What makes us different from sites like these is the human element that is key to making the right placement. Nothing can replicate or hope to replace that. While we use the internet to help us find employees, our proprietary X-FACTOR method has a number of parts that require that human touch.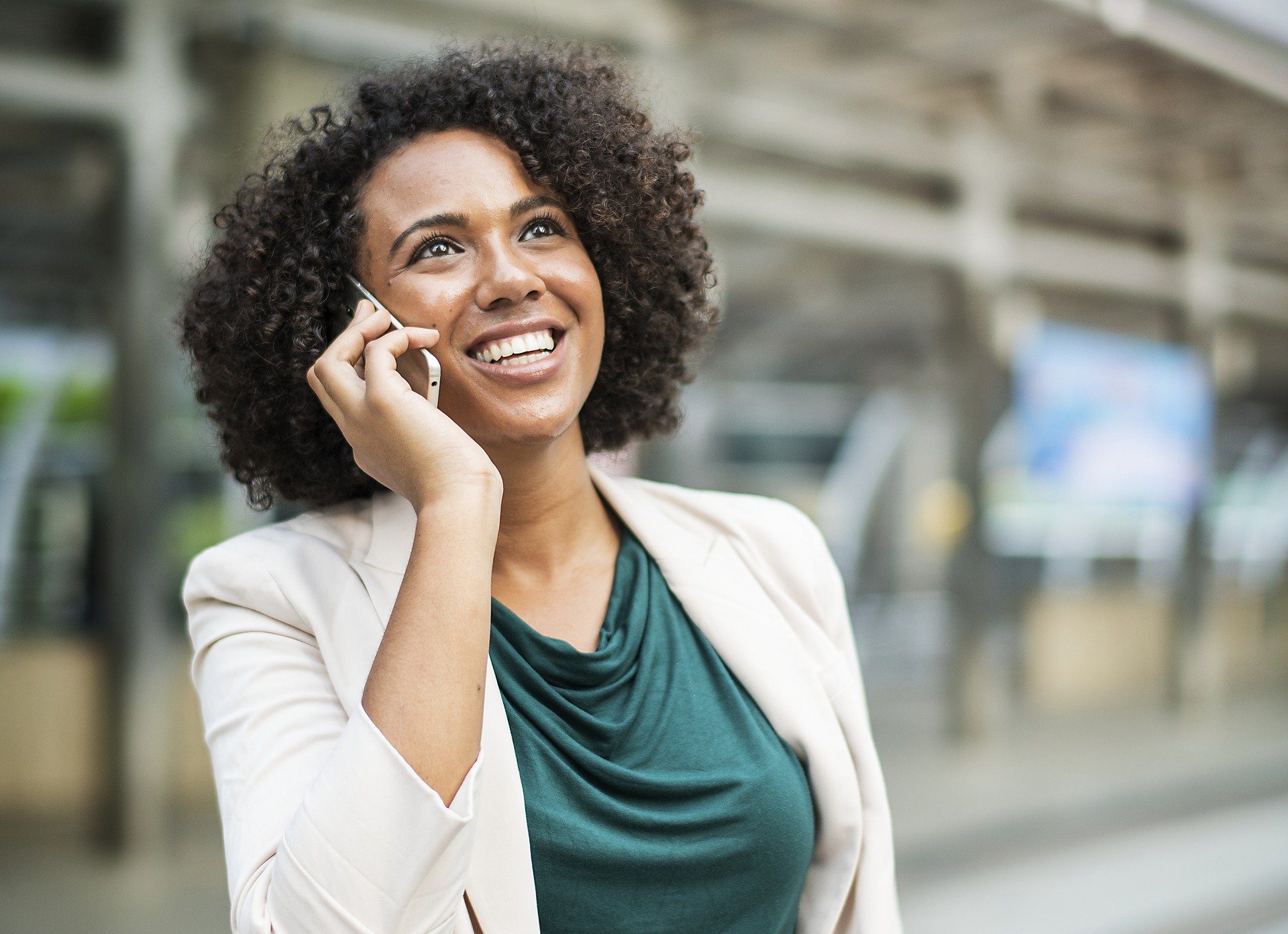 I'm interested!
We're so glad to hear it! If you've got what it takes to be a NEXTAFF Franchise Owner, are passionate about the right things, and find yourself aligned with what we stand for and who we are, then we'd love to have you on board. 
We currently have 18 locations owned by 20 Franchise Owners, but with you, those numbers will grow. Come visit our franchise website for more info!

*All figures are according to our 2020 Franchise Disclosure Document