Why 2022 is the Year to Own a Staffing Franchise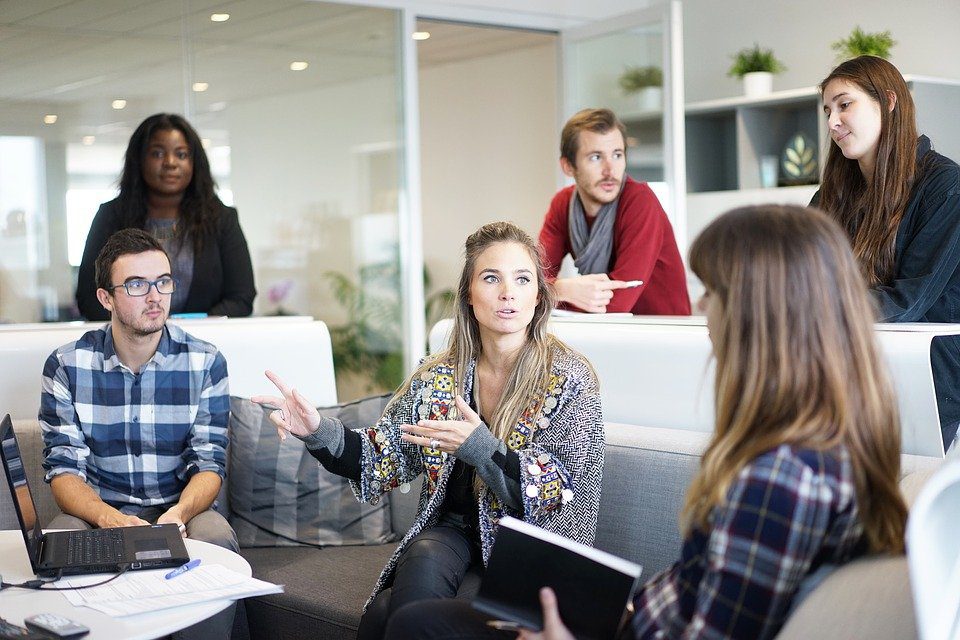 2020 and 2021 were pivotal years for many professionals in the corporate world. Seismic changes both within their industries and in the business landscape at large shed new, harsh light on their previous work situation, causing them to want more than what they were getting in the proverbial rat race.
Dubbed the 'Great Resignation,' this collective wave of dissatisfaction with the status quo has led numerous professionals to rethink the remainders of their careers, with some deciding that now is the time to go into business for themselves. Armed with years of business management experience and the desire to do something that makes a difference both in their own lives and the lives of other people, more and more people have seen franchising as the best path to financial security, schedule flexibility, and freedom from the daily grind.
However, selecting the right franchise brand is easier said than done. After all, it's important to invest in a concept that will always be in high demand, regardless of the twists and turns the economy takes. For that reason, entrepreneurs are overwhelmingly gaining interest in the staffing industry, which is currently red-hot thanks to recent staffing shortages and the ongoing demand for healthcare staffing. Here's why this year is not only a good year but perhaps the best year ever to invest in a staffing franchise.
COVID And The Healthcare Staffing Industry
The staffing market is set to bolster itself even more in the years to come. You'll find no better time than now to start your own staffing business. If you're out to specialize in nursing staff, you'd benefit from a rapidly expanding market, sadly fueled by a worldwide healthcare crisis.
Industry research shows the global healthcare staffing market is set to reach $47.8 billion USD by 2026. At the height of the pandemic, the worldwide market for healthcare staff was at an estimated $33.8 billion.
Pushed by a growing need to salvage as many human lives as possible, various countries are beginning to adopt new healthcare staffing models. In the face of worldwide staffing shortages, governments are devising strategies to save more people while stimulating job markets.
The result has seen healthcare staffing gain more use in hospitals, nursing homes, as well as pharmaceutical companies all over the world. Yet, this is not a quick industry trend. The pandemic aside, those who supply healthcare staff would still find themselves in an expanding market.
That would mostly be due to rises in the geriatric population coupled with increased availability of medical insurance for more people. Skilled labor will always be needed to take care of both technical and non-technical aspects of new and incoming medical devices.
Assured Success
There is a big difference between collecting funds from outside investors and investing in a franchise. Investors can without a doubt provide you with the needed funding to set up shop, but what they rarely provide is a tried and tested formula for success. Instead, once funding is given, they wait impatiently for your business to start bringing in a return on their investment.
Buying into a franchise business takes money, but you get so much more in return than a handshake and well wishes. This move sees you buying into a tried and tested formula for success with technical support teams on standby, solid guidelines on how to manage your business, and, in many cases, a strong reputation with which to associate your business.
In contrast, the conventional route leaves you with room to figure things out on your own. Joining a franchise comes with formulas for assured success.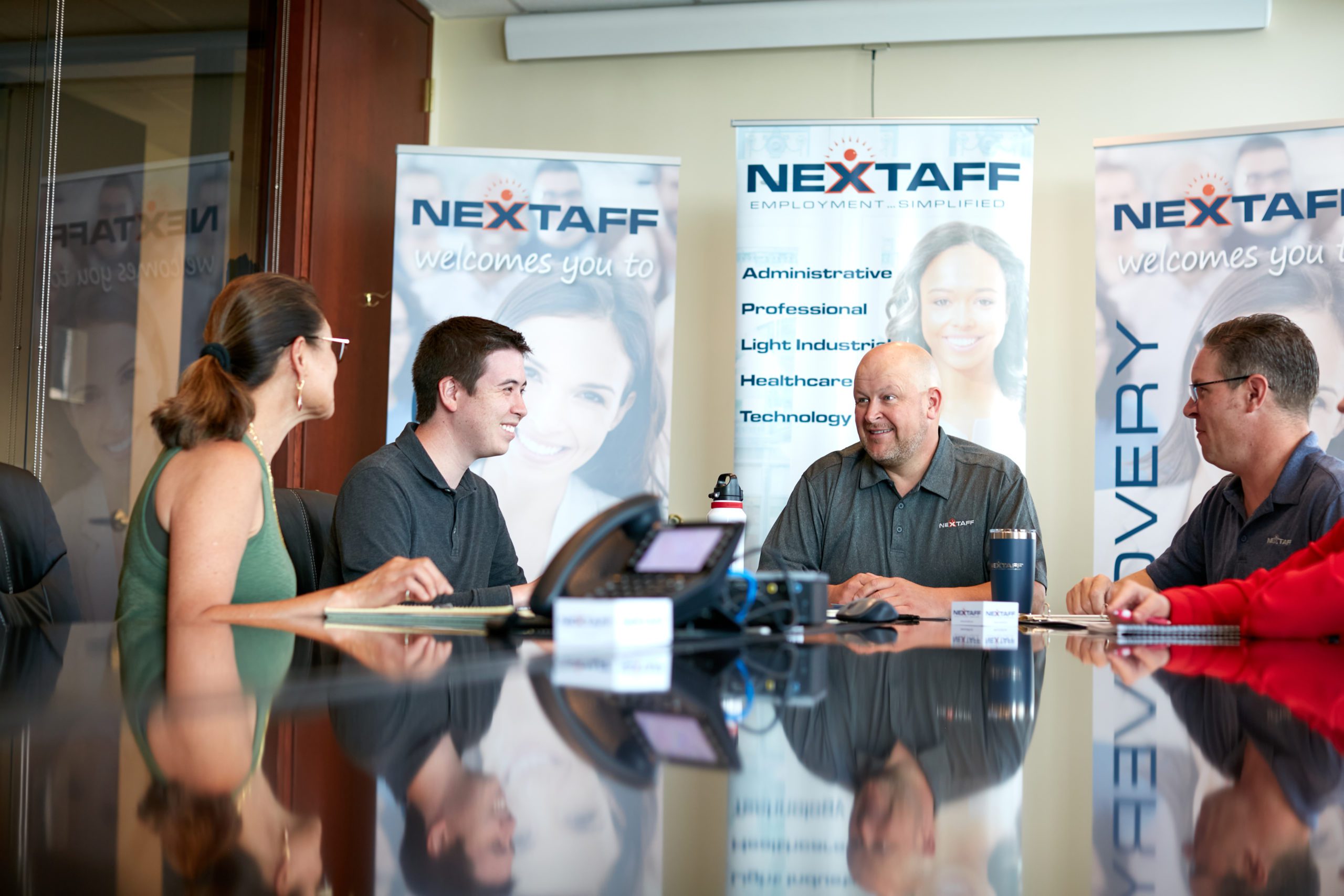 Strong Marketing And Branding
NEXTAFF can get the ball rolling much faster than starting from scratch. It takes away the frustration and slow-building process that comes with getting people to notice your business and earning the trust of would-be loyal customers. All of this comes with the brand you have bought into.
The brand is already established, trusted, and easily recognizable. Their marketing efforts have already done the legwork and have been developed and refined by professionals long before you decided to take up its mantle. Under this approach, you can rest assured that you open your doors with a reputation that is memorable, recognizable, and already sought after.
Of course, building a business from scratch can be rewarding and leave you with more room to make your own marketing mistakes. You get to watch your own brand grow mostly through your own efforts and grow familiar with the term "trial and error". However, if you are already a strong craftsman, reliable and willing to grow through hard work, there is no reason why kicking off a business under a well-known name shouldn't be seen as a massive benefit.
Bypass Your Competition
While a franchise does not prevent competition, it does put your business in a better position to outperform rival franchises from other brands and independent businesses. The reputation you buy into can render your products and services superior to those of your rivals. It also puts your marketing campaigns in better positions to succeed while keeping encroaching competition at bay.
The moment you set the quality of your products and services as being superior to that of most independent businesses in your area, you will already have cemented the growth of your chosen market. All that is left to do is use the brand and your skills to boost your sales and exposure.
Make no mistake, going into business on your own from scratch is a large and admirable decision. It is never a choice that should be taken lightly nor seen as the only way to get the growth and exposure you desire. However, researching options on how to grow your nurse staffing efforts will no doubt have you thinking about buying into a well-known franchise.
With brands like NEXTAFF on your side, you gain more support from your franchiser and clients. The brand assures superior exposure and the secured long-term operation of your staffing business.
Choose NEXTAFF
With the COVID-19 pandemic still upon us, starting a successful staffing business can be tough. With NEXTAFF, success in the staffing industry is increased thanks to our industry-leading support infrastructure and proven model.
Opportunities await those looking to help reduce the country's shortage of healthcare workers. Their solution: NEXTAFF, a trusted partner in healthcare staffing.
By adopting their brand, NEXTAFF allows people to become business owners. They're a successful staffing franchise that focuses on much more than simply filling staffing gaps. They're out to build long-term staffing solutions for both people and organizations.
For more information on how you can reimagine your career by using your existing professional skill set, visit the NEXTAFF franchise website today!