HEAR FROM OUR
STAFFING FRANCHISE OWNERS
Listen to some of our incredible Franchise Owners talk about what they love about being a NEXTAFF Owner and why they chose staffing franchise opportunities with us:
5 REASONS TO INVEST
IN A NEXTAFF STAFFING FRANCHISE
UNIQUELY PROFITABLE
With system-wide Average Gross Sales of $1,957,832* and an Average Gross Profit of $464,642,* NEXTAFF Franchise Owners enjoy a high potential for ROI and a 7-month median breakeven point with our  staffing franchise!
EMOTIONALLY REWARDING
Leave work every day knowing you helped match someone to the career of their dreams! It doesn't get much better than that.
HIGHLY INNOVATIVE
Unlock your potential for greater success within your market. X-FACTOR, our proprietary recruiting method, statistically outperforms a traditional staffing agency franchise competitor or HR department by as much as 100%!
ELEVATED PRESENCE 
Expand your reach to business contacts in neighboring communities. Our large territory sizes amplifies your staffing franchise opportunities to build a bigger, better local network.
UNMATCHED DAILY SUPPORT
You're free to concentrate on furthering the growth of your business thanks to ongoing support with sales & marketing, operations, management, and finance.
*Numbers obtained from 2021 Franchise Disclosure Document Item 19
"We have an untapped market with the NEXTAFF brand. I'm so excited about our growth."
–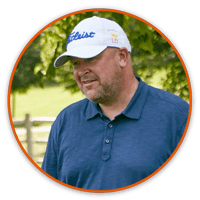 John Snellings



NEXTAFF Franchise Owner
FIND OUT HOW
WE SUPPORT FRANCHISE OWNERS
See why NEXTAFF support is the absolute best in the industry, and how they make it easier for entrepreneurs to run a successful business.
Staffing companies are currently placing around
16 million
employees per year.
The industry experienced tremendous growth immediately following the 2008 recession.
Around three million temporary and contract employees work for America's staffing companies during an average week.
NEXTAFF Franchise Owners are in a unique position to enjoy high earning potential by helping members of their communities find their ideal career match!
The staffing industry has grown from $81 billion to
$151 billion
in just 10 years.
Initial training includes approximately 8  hours of onboarding, 24 hours online, 40 hours in a classroom, and 30 hours of onsite training.
During training we cover operations, services, costs, and cash control, customer service, marketing and sales programs, field employee scheduling, management, and the roles of employees.
We host weekly onboarding calls for the first 3 months of business, we have weekly sales and recruiting debriefs and monthly group training sessions.
Field support is extensive as it covers all the back office support we give our Owners. This covers sales and marketing, operations, management, and finance.
Corporate doubles your effort, by including 12 weeks of appointment scheduling for each location.
We host annual conventions for our Franchise Owners.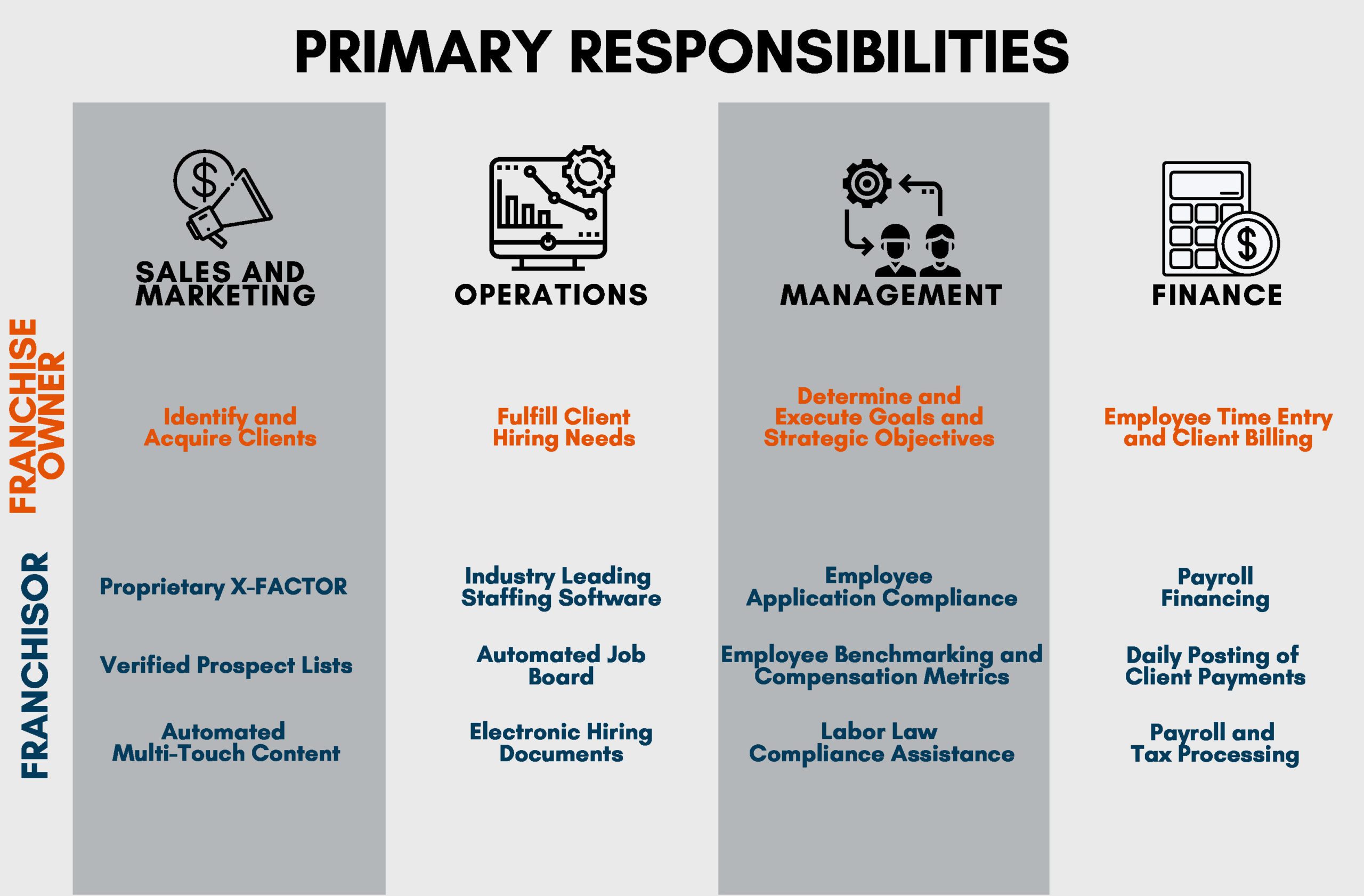 Want to know how much you can make?