Could Your City Benefit From a Staffing Agency Franchise in 2021?
You may already know that a staffing agency franchise can change the unemployment landscape for the better, but did you know that the staffing industry helps create a long-term sustainable workforce in any economy? There is an increasing demand for labor across many industries, and a staffing agency franchise like NEXTAFF can help meet that demand for employers in markets across the country.
For example, the healthcare industry is currently experiencing a surge in the number of patients, along with a shortage of staff, due to the COVID-19 pandemic. There is a need to hire more doctors and nurses to balance the doctor-to-patient ratio.
In such cases, reputable staffing agencies that specialize in the healthcare industry, like those run by some NEXTAFF Franchise Owners across the country, can step in to save the day. When outsourcing hiring services, you need an agency with resources and a vast network to handpick the best. You also need someone who can operate within your budget.
How can a staffing agency franchise benefit your city?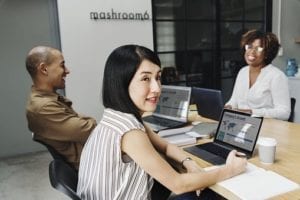 A staffing agency franchise in your city means more business opportunities for like-minded people. Opening and running a franchise doesn't require much capital compared to traditional start-ups. Franchise Owners enjoy unlimited business support from the franchise's network. This includes technical support to set up the business if you're inexperienced. Remember, you don't need the experience to open a franchise.
Many other benefits may prompt investors like you to consider a staffing franchise business opportunity. For instance, Franchise Owners will experience a low failure rate. This is due to buying into an already established company with a track record. 
Sales will probably be high from the start, as you benefit from the parent company's buying power. All you need is good management and a dedicated workforce to succeed. 
Many people have the idea and willingness to open a business but get stuck at human resources. A staffing agency franchise will level the playing field for every potential investor. This is whether you have millions of dollars or small initial capital. 
Opening business franchises can be part of solving the unemployment situation. As you put others in their desired job opportunities, some get absorbed into your business.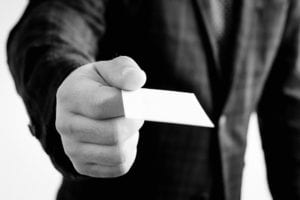 The unemployment rate in many cities is high because of limited opportunities and massive qualifiers. Hence, some job seekers give up because of the stressful hunting process. Others also no longer know where to spot opportunities. 
A staffing agency franchise has a bigger pool of job opportunities and can match you to a job of your choice. The best thing is that you don't have to commit to a permanent position if you're unsure. 
A staffing agency franchise conducts the entire process of job hunting for you. You don't have to rewrite CVs and drop them to prospective employers. Staffing agencies have a huge database of all job positions you can think about. These include those not advertised on TVs or in the dailies. The agency quickly matches these opportunities to suitable candidates in its database. 
The best part of it all is that you can have access to such multiple opportunities as soon as you leverage their services. Other benefits that come with leveraging a staffing agency franchise to seek a job include:
Free services for job seekers

Staffing agencies follow up on your application

Interview and salary negotiation

Security of tenure for permanent contracts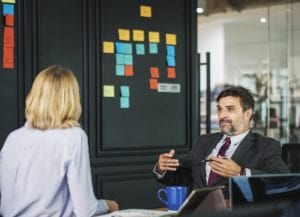 Industry understaffing will be a thing of the past as soon as a staffing agency franchise makes it to your city. Staffing agencies have access to a bigger pool of jobseekers, both from within the city and its outskirts. As employers spend less on hiring, all these unemployed people can land job opportunities in varying companies. 
Enough employees in a company ensure streamlined operations, to make more money for the business. Companies can also focus on expansion because of unlimited access to multiple potential employees.
As companies expand and employ more people, they improve the city's economy. This includes in terms of taxes and direct community initiatives. Also, more employed people mean a higher purchase power across the city. Thus, industries can make as much money locally like they do in other regions. 
It is important to understand that companies thrive on productive employees. A staffing agency franchise ensures these firms have unlimited access to such individuals.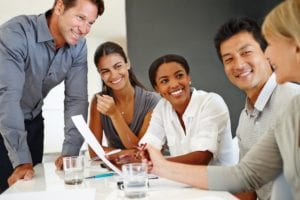 In a city with a high unemployment rate, many talents get wasted as people can't find jobs that match their preferences and expectations. The result is an employee with low productivity at work. Such employees are unlikely to get promoted because they hardly thrive in areas where they have little to zero interest in. Most people do the job for the sake of getting sustainable pay at the end of it all.
Untapped talent isn't only a missed opportunity for employees, but employers too. Adequate staff thanks to a reliable staffing agency mean additional employees who can specialize in different departments. This increases efficiency and productivity since someone does a job they love repeatedly. Specialization attracts competitive pay rates and opportunities to rise to the top management positions.
High-Quality Products and Services
Your city might also benefit from high-quality products and services across industries. Franchise Owners facilitate adequate staffing, which encourages specialization. Each department's efficiency increases with the right number of employees in place. This reduces hiring costs and companies can channel that money into product designs. 
Employees can also get a pay rise which boosts motivation at work, hence quality production. High-quality products and services mean that the entire city will enjoy the value of their money every time they spend. 100% consumer satisfaction entails more business for companies, hence employment opportunities.
The Bottom Line
Times are changing, and the traditional job-seeking process is gradually getting out phased. Staffing agencies are the way to go for both employers and employees who want a streamlined hiring process. 
Most importantly, it is an opportunity for investors and like-minded entrepreneurs with business management experience to try their hands on a staffing agency franchise business. Franchise Owners in any industry have a higher likelihood of succeeding in any region, under the parent company's umbrella, and the same is true for Owners of a NEXTAFF staffing agency franchise.
Take time and visit our website today and discover the many business opportunities open to you as a prospective NEXTAFF Franchise Owner. We are always ready for new investors who seek unlimited upscaling opportunities in different cities in the country. 
Like us on Facebook. Follow us on Instagram. Connect with us via LinkedIn. Subscribe to our YouTube channel.