Is it necessary to have staffing industry experience to franchise with NEXTAFF?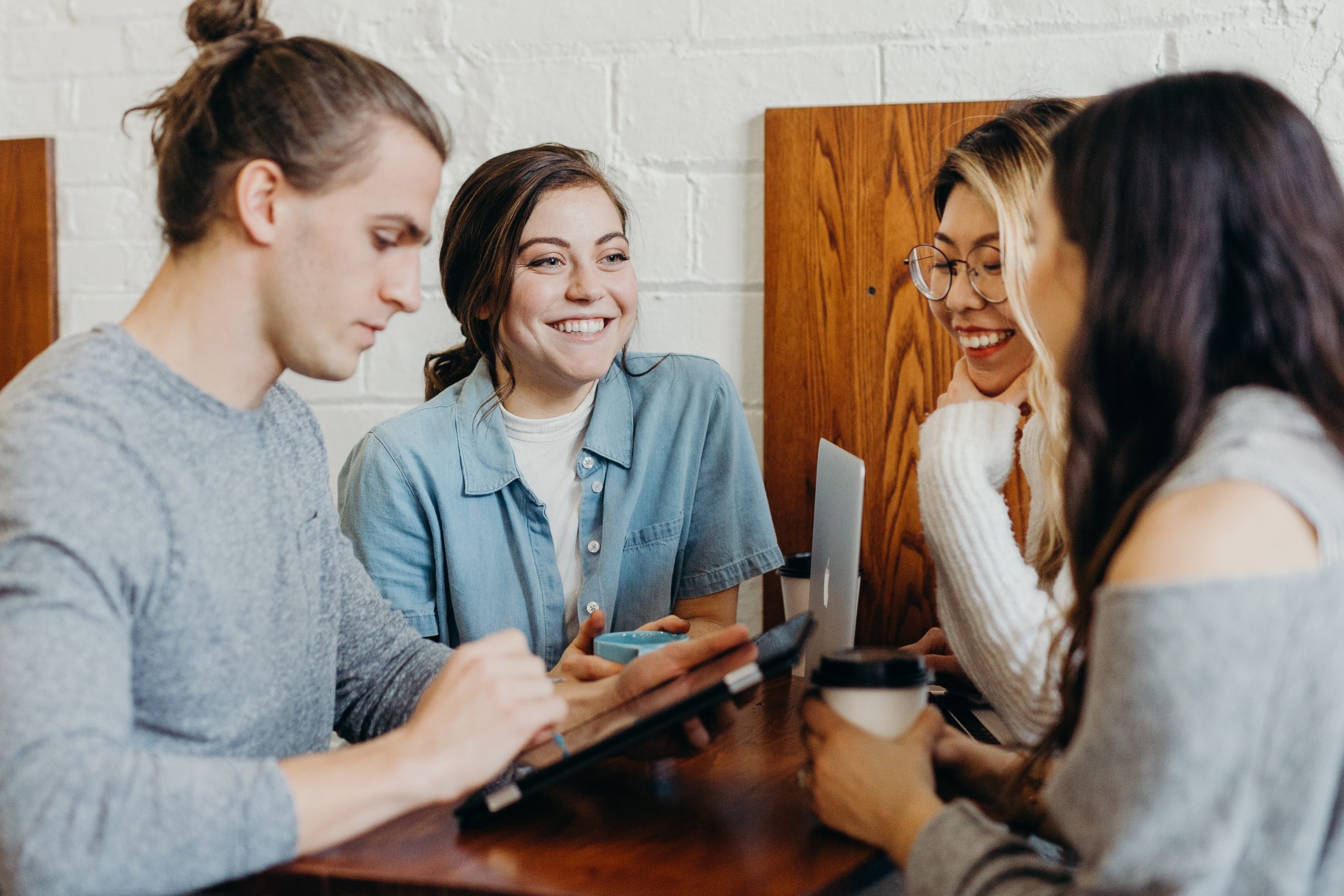 When searching for a potential franchise for sale, many potential business owners tend to look for opportunities that align with their own experiences. However, this isn't really necessary. If you really want to switch careers and enter your dream industry, you don't need a ton of professional experience in that niche. In fact, you don't usually need much business experience at all. NEXTAFF is one such franchise that makes becoming a Franchise Owner very easy and efficient– without the need for extensive business or staffing industry experience!
Let's break down why NEXTAFF is great for career-switchers and those with little industry experience
What is NEXTAFF?
NEXTAFF is a staffing franchise that connects businesses with employees and charges for the service. It's simple as that! Within the IT, healthcare, and commercial industries, NEXTAFF Franchise Owners assist clients in finding temporary, temp-to-hire, or direct hire staff.
Based on NEXTAFF's proprietary X-FACTOR methodology, which allows business owners to outperform standard staffing firms and HR departments by a factor of ten. 
You may construct your ideal life by assisting others in finding their dream career with NEXTAFF! As a NEXTAFF Franchise Owner, you may put your business experience to good use by assisting future employees and employers in finding their perfect match in terms of staff. Employees will always be looking for work, and corporations will always be looking for people, regardless of what is going on in the globe. As a result, NEXTAFF is a franchise with a bright future.
There's also evidence in the data. The average gross sales of NEXTAFF Franchise Owners are over $1,900,000, with an average gross profit of over $460,000. Also, your investment range isn't going to break the bank. You'll require a small investment of between $118,900 and $156,000 to start a NEXTAFF franchise.
Understanding the X-FACTOR method
NEXTAFF builds profiles of the company's most successful employees using a variety of methods to ensure additional hires have complementary skill sets. While most staffing agencies use traditional methods such as manually reviewing resumes and conducting unstructured interviews, NEXTAFF uses a variety of methods to ensure additional hires have complementary skill sets. Because each new employee continues to be successful, the X-FACTOR technique allows Franchise Owners to receive recurring revenue from clients.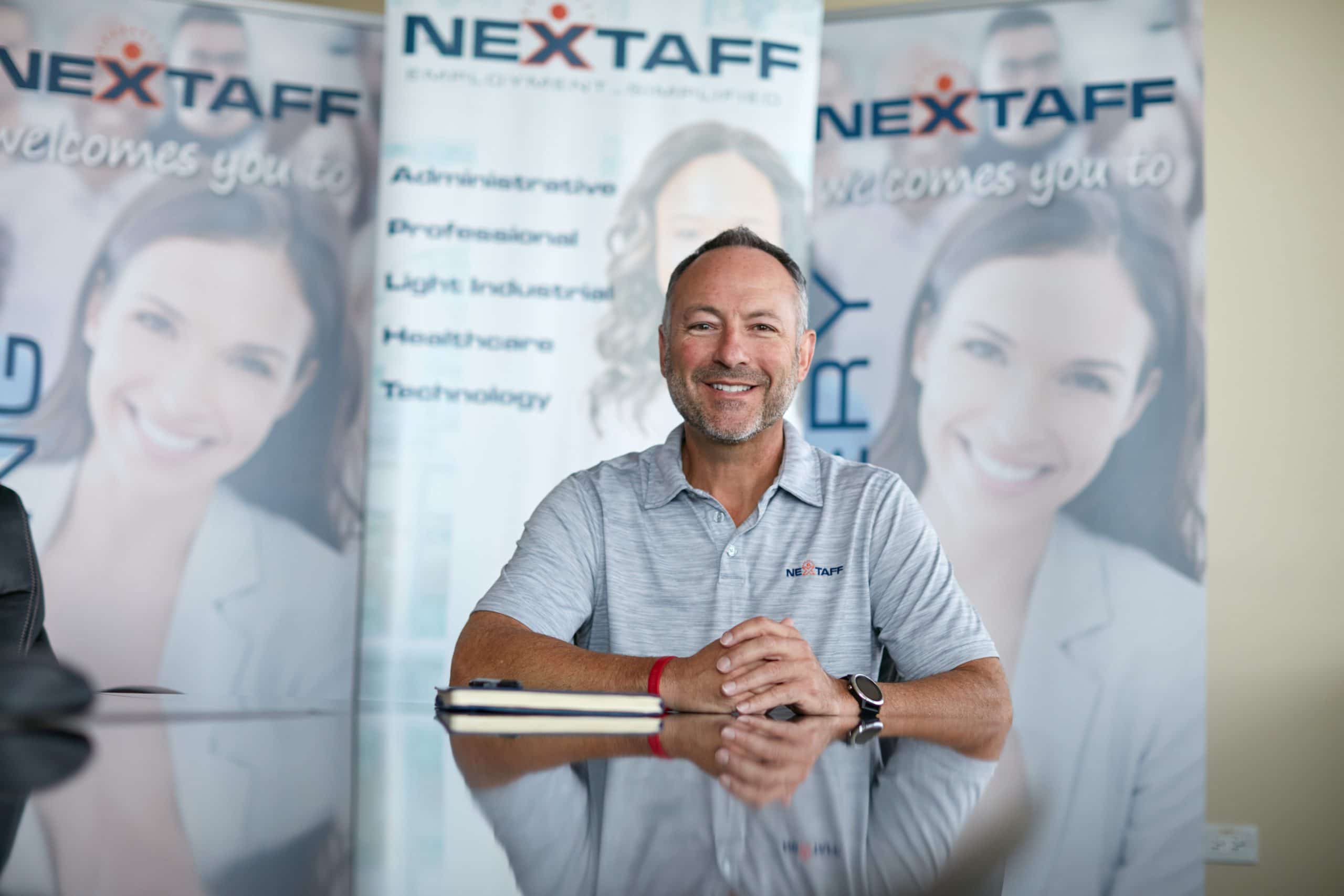 What is the Staffing Industry?
Staffing firms are part of the business services industry, and their job is to locate workers for their clients. Staffing firms, unlike recruitment firms, primarily deal with temporary and contract job positions, though not exclusively. Staffing agencies locate temporary individuals to fill job openings for clients who seek personnel for short-term projects. These roles, which are typically for lower-skilled employment, may become available due to maternity leave, short-term projects, or periods of strong demand in the organization. Despite working for a client company, the candidate is frequently retained as a staffing agency employee. This is not always the case, as the person may be employed by the client company on a permanent basis.
The staffing industry could be potentially very profitable. Every business and organization needs staff, after all. In fact, the global staffing sector make almost $500 billion in 2019 alone, and that number is expected to increase.
Do I Need Staffing Industry Experience to Franchise with NEXTAFF? 
Not at all! While a background in staffing is ideal and can certainly help new Franchise Owners launch their business, it is not necessary to have such experience to open a franchise location with NEXTAFF. Our franchise provides an excellent opportunity for those who want to enter a new career but don't quite have the experience or capital to get started in the business world from scratch. This is the beauty of franchising– for a modest investment, you can take advantage of an established name and endless corporate support. This way, getting started is less risky and a lot more initially rewarding.
To put it all very simply: You do not need a significant amount of staffing industry experience (or any, for that matter) to start franchising with NEXTAFF. You can become a NEXTAFF Franchise Owner and take advantage of our franchise opportunities without any background in this sector!
Am I A Good Candidate for Working in the Staffing Industry?
We've demonstrated that you may make a gross profit of $464,000 in the in-demand employment business even if you have no prior expertise. NEXTAFF's most successful Franchise Owners, in addition to being very sales-driven, have the following characteristics:
Experience in business management and knowledge of profit/loss and other high-level business operations are required.

An upbeat and upbeat attitude. Would you characterize yourself as a person with a lot of energy and a good attitude? Is it important to you to provide excellent customer service?

A very forward-thinking viewpoint. You're seeking a franchise that will allow you to build a successful business in a booming industry, and you're willing to put in the effort required to succeed.
Whether you have an experience in sales or staffing, contact NEXTAFF to see whether you'd be a good fit!
Become a NEXTAFF Franchise Owner Today

You could make a lot of money with a NEXTAFF franchise. But more importantly, you can take on your business-ownership dreams Learn how much money you'll need to get started and how much money you may make using our various staffing options. We have franchise opportunities in practically every state in the United States. Whether you choose to move or stay in your current location, we'll be there to help you every step of the way. Get in touch with the NEXTAFF team today to learn more about where you may begin your next chapter. We'll go over everything you need to know about getting started, making your initial investment, determining which market is best for you, and much more!