Owning a Healthcare Staffing Franchise in Today's Current Climate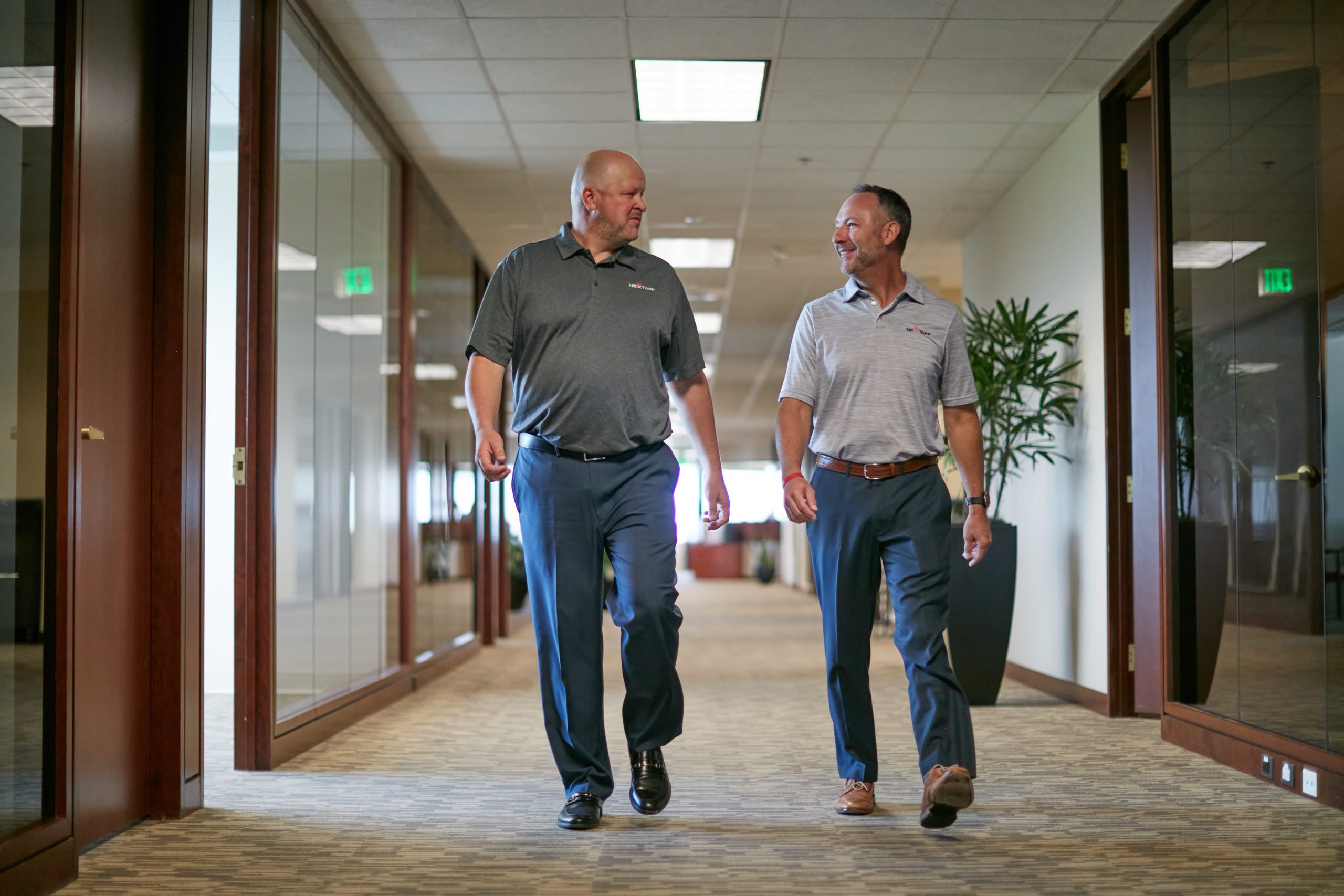 Healthcare recruitment is a vital industry experiencing unprecedented growth. Perhaps not surprisingly, considering the recent pandemic, the U.S. Bureau of Labor Statistics reports that healthcare staffing is on the rise with a 16 percent increase in hiring growth expected from 2020 to 2030. This is a much faster increase than the average for other occupations.
If you've ever considered owning a staffing franchise, there can't be a better time to jump in. Learn how you can become financially stable and professionally fulfilled by owning your own healthcare staffing franchise with NEXTAFF.
The need for healthcare staffing is greater than ever
Skilled labor of all kinds in the medical field is in greater demand than ever. 
The healthcare market is increasing for many reasons, including an aging global population. Between 2015 and 2030, the number of people in the world over 60 years of age is expected to increase 56%, from over 900 million to almost 1.5 billion. It's also estimated that one in five healthcare workers, along with other first responders, left or retired early from the healthcare field since the pandemic's start. 
Healthcare hiring practices have also changed over the past few years. An increased need for more healthcare workers of all types, along with changes in recruitment and technology has made it easier for healthcare staffing franchises to assist the healthcare industry. 
The healthcare market is increasing in value globally
Everywhere you go, there's a need for more healthcare workers. In fact, recent figures suggest that in 2026 the global healthcare industry will bring in $47.8 billion, an approximate 25%  increase over 2020's figure of $33.8 billion.
Why you should own a NEXTAFF healthcare staffing franchise
Healthcare staffing is a great way to serve your community while attaining financial security for yourself. But there are many other reasons for owning a NEXTAFF staffing franchise in healthcare.
NEXTAFF provides innovative support for its Franchise Owners
We make it so easy, even those with little or no staffing experience can succeed as a NEXTAFF Franchise Owner.  (Do keep in mind, however, that only candidates with prior experience in the healthcare industry can be considered for a specialized healthcare staffing franchise with NEXTAFF.) It's turnkey service, providing all the management, operations, and marketing support you need with our unique back-office infrastructure, so you can concentrate on matching candidates with healthcare providers.
NEXTAFF's corporate team helps with many of the staffing industry-specific responsibilities first-time Franchise Owners find unfamiliar. 
Sales and marketing – NEXTAFF has numerous templates and marketing collateral available, giving immediate access to sales-and recruitment tools 

We provide software and apps to help with candidate recruitment, payroll and more

Some payroll financing is available to help you start your staffing office at a lower cost. You make the placements/sales, we help you pay some bills (including field office payroll) while you wait for payment. We take our reimbursement after the client has paid their fee.

NEXTAFF provides other operations and administrative support including candidate electronic hiring documents and more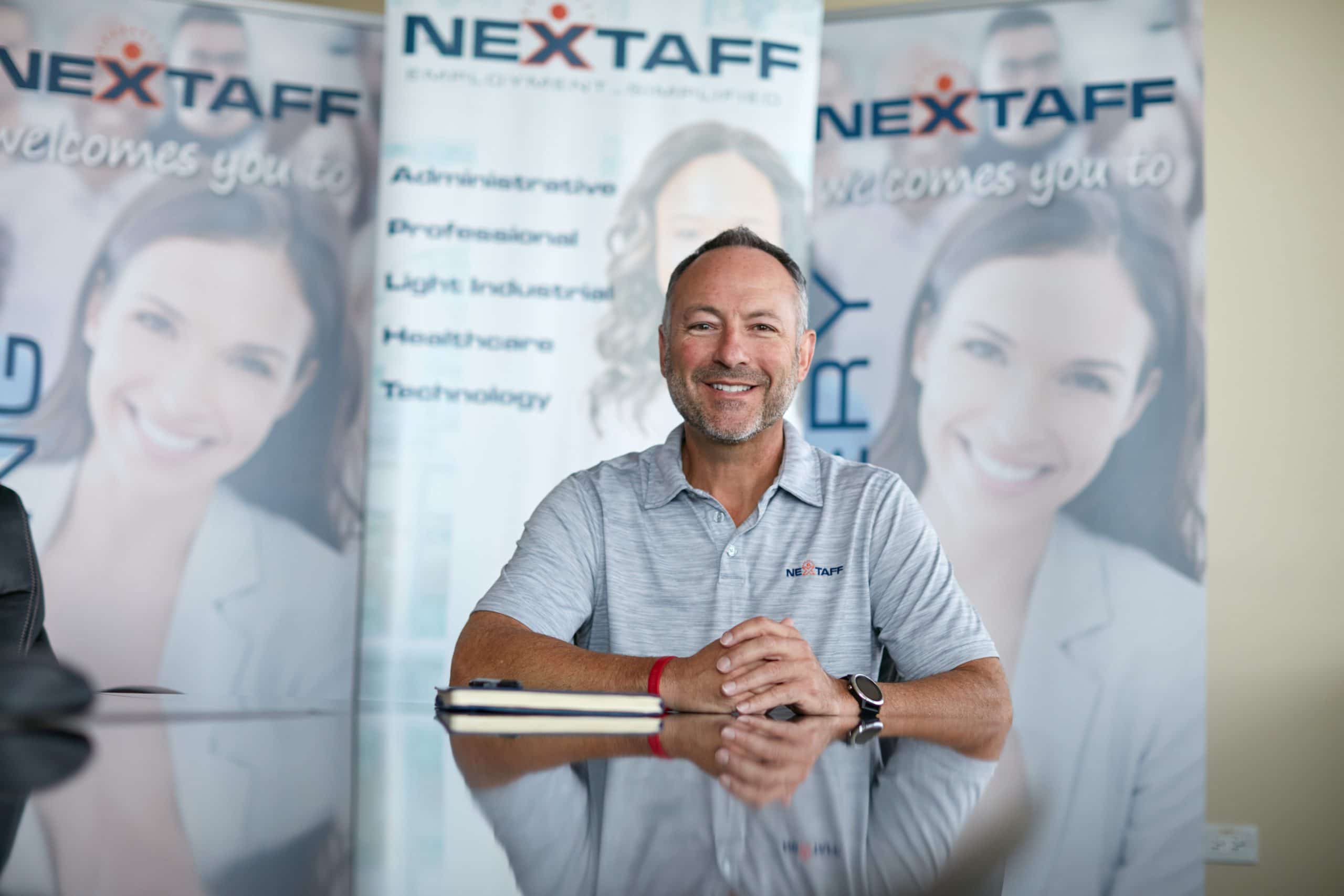 What do you need to be a NEXTAFF Franchise Owner?
Success as a NEXTAFF Franchise Owner is really up to you. However, there are a few helpful traits that most successful  NEXTAFF Owners have.
People who own franchises, in general, tend to be more entrepreneurial. That is especially true for our Franchise Owners. 

The ability to sell is vital.

Being able to provide good customer service and network in your community is also a plus.

For franchise candidates who are interested in IT or healthcare staffing agencies, we require that they have prior industry experience, though not necessarily with staffing for these verticals.
Perhaps, among the most important traits of a NEXTAFF Franchise Owner is self-motivation and confidence. Also, people with vision, determination, and drive perform well as NEXTAFF Franchise Owners. 
Healthcare staffing is vital to communities
NEXTAFF Franchise Owners do more than create financial independence for themselves. They also fill a valuable service in their communities. 
As a NEXTAFF Franchise Owner, you'll be doing more than helping local healthcare candidates find employment in their chosen field. You'll be helping healthcare providers obtain the healthcare staffing resources they need to serve their (and your) community's healthcare needs.
A staffing franchise built on people making opportunities for themselves 
Self-motivation and determination can supersede experience when it comes to successful NEXTAFF Franchise Owners. Even our NEXTAFF Founders, Cary Daniel and James Windmiller, were new to the recruitment industry when they started their first staffing agency  in 1998. After successfully growing and selling that first business, they started NEXTAFF in 2004. 
Over a decade later, their business is helping more and more NEXTAFF Franchise Owners take control of their own businesses, just as they did themselves. So, if the two of them could do all of that, just imagine what you can do as the next new NEXTAFF Franchise Owner!
Start your career as a healthcare staffing Franchise Owner at NEXTAFF 
Ready to take the next step toward your brand-new career? Learn more about NEXTAFF and how you can become owner of your own NEXTAFF staffing business at our franchise website today.