Meet Tom Moreland, the Man Behind THREE NEXTAFF Recruitment Franchise Locations!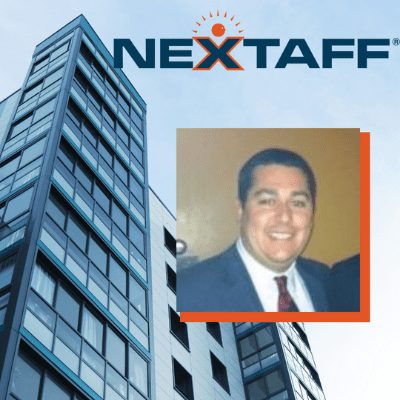 Jobseekers and companies in Omaha, NE have all reasons to smile as Tom Moreland opens his latest recruitment franchise! This is Tom's third NEXTAFF franchise in just two years, thanks to the success he's experienced in his Des Moines and Peoria locations. Speaking in Omaha, Moreland noted that the new franchise comes at the nick of time when there is a high demand for healthcare professionals. The state recently put up $40 million for recruiting health professionals. The franchise is looking forward to supporting Omaha employers in the tedious hiring process.
Moreland also welcomed other like-minded investors who want to venture into NEXTAFF franchise as business owners. The move can see more franchises open up in the region and beyond to help nurses land high-paying jobs. During the Covid-19 pandemic, finding and recruiting healthcare professionals proved a challenge. NEXTAFF's big database will enable understaffed hospitals to achieve the minimum doctor-to-patient ratio.
Tom Moreland saw the niche in recruitment in the healthcare industry. Nursing facilities struggled between attending to patients and screening qualified personnel. With three franchise branches up in about two years, NEXTAFF is a game-changer in the industry. Tom Moreland leveraged his two-decade experience to set a franchise that, up to date, places about 200 people per week.
Moreland's ambition and desire to open a recruitment franchise dates back years ago when he saw his healthcare administrative friends strain to place qualified employees. Even so, Moreland shielded the idea as he wanted to start big. His previous company had 12 branches, and he wanted something bigger than that. The niche seemed big and profitable if tackled well.
After sitting with the idea for quite a while, Moreland decided to research his to-be venture on Google. The first info that popped up in his search results was NEXTAFF. He dug deeper and established that the company embodied his vision and goal. He immediately reached out to the proprietors, Cary Daniel and James Windmiller. The duo was helpful and gave Moreland deeper insights into owning and running a franchise business.
In August 2018, Moreland signed his first agreement to own the Des Moines franchise territory. First paying clients started streaming in as early as October in the same year. Moreland's dedication to his dream and vision makes him the boss of another successful franchise company. Two months into securing the Des Moines territory, he did the same in Peoria, Illinois. By the end of 2019, he had three fully-fledged franchise locations!
About NEXTAFF
NEXTAFF is a frontrunner in helping companies recruit, screen, and hire professionals from a diversified database. Company HR departments can leverage their proprietary X-FACTOR™ process to help improve efficiency in recruitment processes by as much as 100%. 
Moreover, their model outperforms traditional temp agency suppliers by far. The company offers varying tailored solutions to about three industries and anticipates expanding its reach soon. The currently served industries include healthcare, commercial, and information technology.
NEXTAFF's goal is to simplify the overall recruitment process across multiple industries. This vision can help many companies, especially now when they need to concentrate on overcoming the pandemic. NEXTAFF also looks forward to improving the quality of the labor supply. Hiring employees with a high-quality set of skills is a stepping stone to success for any company.
The Benefits of Owning a NEXTAFF Recruitment Franchise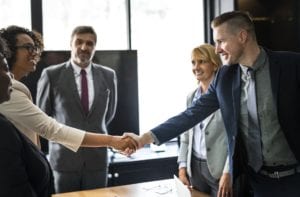 Tom Moreland's success story isn't a fairy tale. It can happen to anyone with the vision of becoming their own boss in a franchise company. Many benefits come with owning and running a NEXTAFF franchise, and Moreland is a testament to that. The best thing about it all is that the company already has a big influence on the US industries.
What should prompt you to start your next business? Why should you become a Franchise Owner with NEXTAFF? Read on to find out.
Established Recruitment Franchise System
The main challenge businesses face at their startup is putting up an efficient and profitable system. Having a business idea is one thing, but running it in the market is different altogether. NEXTAFF has a robust network that helps its new investors with nationwide support. This assistance includes building the brand's image. 
The company also offers marketing services to ensure that you start billing as soon as possible. For instance, Moreland opened his franchise in August, and he started profiting by October.
Investing in an established system gives you boundless opportunities to grow and expand. You'll enjoy the latest management software to streamline operations. NEXTAFF eliminates guesswork on whether your first business will succeed. With them, it is a guarantee provided you also play your role perfectly.
Flexibility in Vertical Markets
You are not interested in the healthcare industry niche? Well, NEXTAFF doesn't limit you to a specific industry. If you spot a vertical staffing market in any industry, you're free to go for it. You can also switch labor markets with the prevailing market projections to stay relevant in the game.
Industry Growth and Demand
Do you know that the staffing franchise industry is one of the largest, and there is still high demand? Nearly all industries are looking forward to hiring more labor in the coming years. There is a need for businesses to spend less towards recruitment in terms of time and resources. 
Moreland has more than three franchise branches, but he still anticipates opening more. It is also important to note that owning a staffing franchise is more affordable than others. It creates a perfect opportunity for any investor, experience notwithstanding.
With a NEXTAFF recruitment franchise, you don't have to worry about competition from within. All Franchise Owners sign a territory agreement giving you a monopoly in a specific region. Since the company leverages advanced software, you can compete favorably against other players. Territory protection shields you from unfair business practices and maximizes your chances of success in your market. 
Become a NEXTAFF Recruitment Franchise Owner Today
If you've always eyed the commerce, information technology, or healthcare industries, partnering with NEXTAFF is the best idea. Partnering with our recruitment franchise can help mitigate the risks associated with owning a business by providing you with a proven system, not to mention our proprietary X-FACTOR® process that gives you the edge over staffing competitors in your region. 
Most importantly, starting a NEXTAFF recruitment franchise comes with a comparatively low investment and minimal overhead, maximizing your potential for fast returns- our Franchise Owners report a median breakeven period of just 7 months! 
If Tom Moreland's success story sounds like your vision of the future, get to know NEXTAFF by visiting our website today. We are always excited to help visionary Franchise Owners become the epitome of success in their regions.
Like us on Facebook. Follow us on Instagram. Connect with us via LinkedIn. Subscribe to our YouTube channel.