11 Locations in 3 Years!
Hear Tom Moreland's Incredible NEXTAFF Franchising Story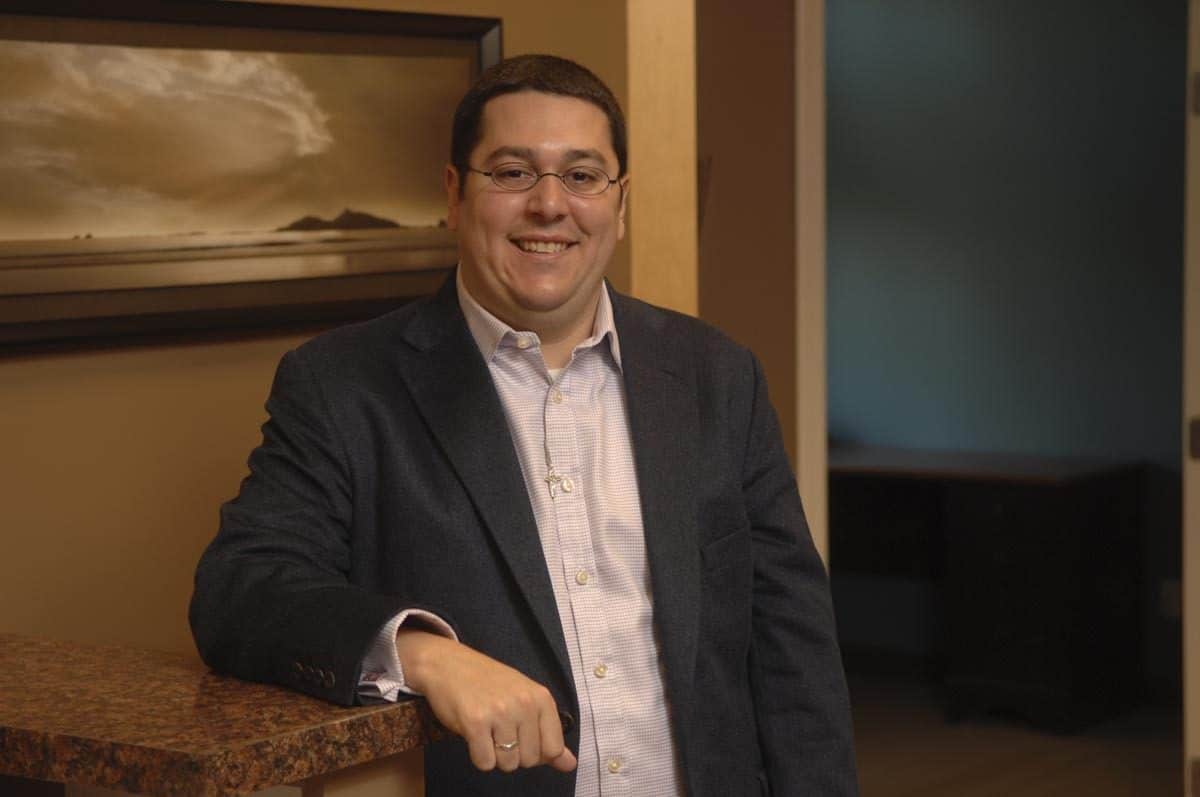 If opening a single staffing agency sounds like a daunting task, then the thought of purchasing 11 of them in a span of 3 years amid a global pandemic sounds downright impossible. At least up until you've considered the decision made by intrepid entrepreneur Tom Moreland to purchase his 11th NEXTAFF location in the Midwestern United States.
Meet Multi-Unit NEXTAFF Owner Tom Moreland
You may already be acquainted with Tom from a previous article in which we celebrated the purchase and subsequent success of his first three locations. Starting with an idea that he "held in his back pocket" quickly materialized into a full-scale, multi-unit franchising opportunity that Moreland seized upon with enthusiasm, wit, and years of experience as a business founder and CEO in the healthcare sector. 
We should have known that the buck wouldn't have stopped there. What's stopping an intrepid entrepreneur from building an empire based on a business model that has already earned millions in revenue, gainfully employed hundreds, and provides much-needed care to nursing home residents?
That's right—nothing!
In Mr. Moreland's mind, the decision to acquire additional franchise locations was a simple one: "The model is working, right? The model is working, and what we're doing is working—not just the NEXTAFF model, but that's part of it. But also, I just feel we can pretty much go anywhere, especially with the healthcare needs right now, and be successful, at least in the healthcare vertical." 
In other words, the formula for growth and further success is a simple one: a proven business model, a strong market, and the right people and infrastructure for the job.
A proven model that works
For Tom, one of the advantages of purchasing a NEXTAFF staffing franchise is that it offers a business model that works, rather than building one from scratch, which can be costly and time-consuming. 
NEXTAFF's proprietary recruiting method was already proven to be a tremendous success, and it was taken to new heights when Tom Moreland purchased his first NEXTAFF franchise in Des Moines back in 2018. He broke the previous record of first-year sales by $500,000! The acquisition of 10 more franchises is, according to Moreland, a matter of "just mimicking what we're doing in one office and adding another" in a different region of the market.
Meeting a surging healthcare demand
Regarding the market, COVID-19 ignited an unprecedented demand for healthcare staffing. Although there was some uncertainty about how the staffing market would fare at the outset of the pandemic, NEXTAFF business surged as the events of 2020 and 2021 unfolded and the demand for healthcare staff rose dramatically. Mr. Moreland admits that the supply of caregivers still can't keep up with the demand: "I mean, we are only filling 50% of the shifts. We're getting calls in now, we have a thousand caregivers, and we're still only filling- I mean the needs are so vast. Even after COVID, when everything gets sorted out, which will take some time, there's still going to be a huge need. COVID definitely helped with this fast-paced growth though. I mean, there's no doubt about it."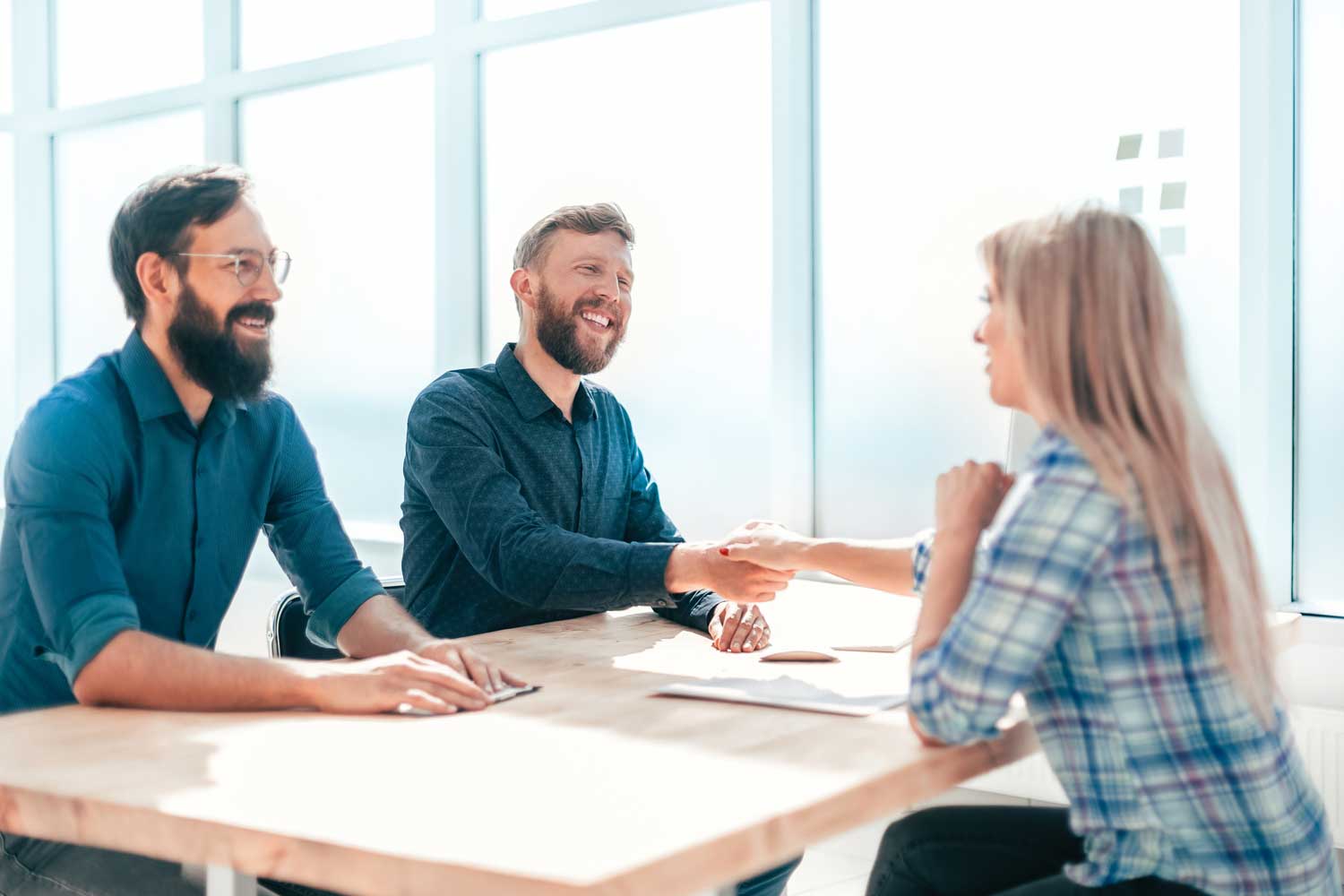 Finding the right people for the job 
Even before the pandemic, the market for healthcare staffing agencies was immense. It was growing exponentially to meet the unique healthcare needs of the aging population in the US. According to the United States Census Bureau, researchers projected that by 2030, 1 in 5 Americans will be 65 years and older due to increased longevity, the aging Baby Boomer population, and lower fertility rates. This is a healthcare crisis that's running parallel to the crisis resulting from the pandemic. The healthcare system is already running short of qualified staff to meet this dual crisis, which is why the services that NEXTAFF provides are so vital. 
If the business model is in place and the market is strong, then the last hurdle for Moreland to overcome is finding the right people for the job and building efficient and effective infrastructure. The challenge is that with so many franchise locations, Tom Moreland has erected an entire ecosystem that has taken on a life of its own, relatively independent of head office. Managing this entire ecosystem and ensuring the parts operate as a whole efficiently and effectively is a tremendous burden to carry.
Keeping up with an expanding empire 
The fact that NEXTAFF is a staffing franchise means that a good deal of the back-office heavy lifting that could potentially cripple an independent staffing agency is being handled by our industry-leading support infrastructure. However, as Mr. Moreland's NEXTAFF empire expands, so does his need for in-house assistance.
 "We used to rely on corporate in a lot of ways but definitely with HR," Tom notes. "We're just so big on our own that we need our own HR. We still have our corporate HR, and we still have our corporate CFO and finance team there. But yeah, we've just kind of grown to where just in itself a 25-million-dollar company needs some of its own infrastructure." 
Building a multi-unit ecosystem
Throughout the past three years, Moreland has already made significant progress in establishing this infrastructure by hiring a director of business development, who then got promoted to Executive Vice President, to focus on growth and managing the day-to-day operations. Under the EVP, Moreland hired two Regional Vice Presidents who are overseeing operations in Omaha, Kansas City, Des Moines, Milwaukee, Detroit, and Peoria.  Eventually, Tom will need to hire a third Regional Vice President as his NEXTAFF portfolio continues to expand. 
The people holding these positions take on tremendous responsibility. Just consider all of the moving parts involved in Tom's NEXTAFF office in Des Moines: "Just across the hall, we added a new office next to our Des Moines headquarters," he notes. "It's a recruitment and call center. It's 10 desks, about 4,000 square feet consisting of two office spaces: one for the manager, and one for the recruitment manager. And, we're going to have 10 full-time recruiters just to help recruit for all of our local offices. Between 5 – 8 of those desks will be occupied by recruiters, just hiring people during the day. By 5:00-5:30 pm, those will turn into our own call staff."
Branching out to meet surging demand
Moreland concludes, "That's the kind of infrastructure I'm looking at now as we're growing. We're focusing on cost savings and efficiencies, so we could do a little bit better here." 
So far, Tom Moreland's NEXTAFF locations have focused almost exclusively on the healthcare vertical, meaning that they recruit healthcare employees who provide a range of different care and support services. That said, two of Moreland's offices, Peoria and Detroit, have branched out into housekeeping, environmental services, and dietary aid, but just in long-term care facilities where the main focus is on recruiting nurses and Certified Nursing Aides.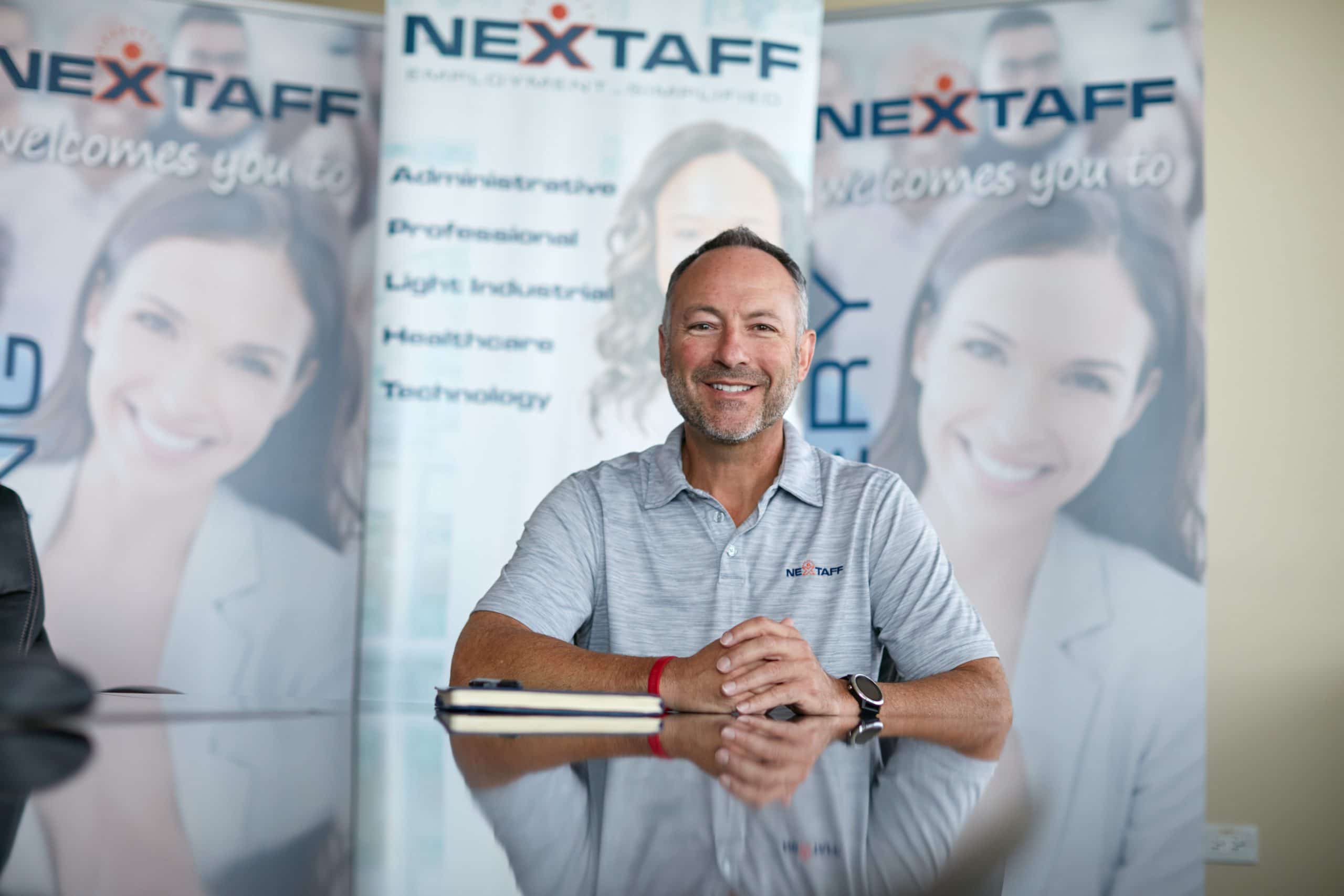 "A win-win for everybody."
If we take a step back and look at the scale of Mr. Moreland's achievement, we can appreciate the impact it is having on the healthcare sector in the Midwest. Most companies don't have the bandwidth needed to recruit qualified and talented staff to meet the urgent needs of a healthcare system burdened by COVID and an aging population. Reflecting on his efforts, Moreland says, "it's a win-win for everybody, and definitely an honor. My people are doing some heroic stuff, to be honest. Plus, we're helping the staff that's already there, helping those residents. Yeah—it's definitely something I'm proud of!"
If you'd like to stay informed about Tom Moreland's remarkable achievements and learn more about the opportunities NEXTAFF has to offer to potential franchise owners, companies, and future employees, then visit us at www.nextaff.com. Remember, companies are always looking for qualified staff, and people are always looking for employment. What our Franchise Owners excel at is bringing the two together!