Starting A New Career With A Technology Franchise
When someone wants not just a change in job but a larger lifestyle change, they often consider changing careers. Opening a  technology franchise can be a great option for those looking for a job that ignites their passion. In some cases, Franchise Owners have had previous experience with a product and want to dedicate more of their time to sharing that love with others! It could be that the Franchise Owner notices a gap of service within their community and they want to dedicate their time to filling that need. 
Whatever the reason, franchising is a great solution for anyone looking for a career that takes heart and dedication every step of the way. Learn more about the various forms of franchising and how our technology franchise might be your next great move!
What are the characteristics

of a good Franchise Owner?
Great Franchise Owners don't have to be those with lots of prior experience running a business. Everyone has to start somewhere! There are some traits that unite great Franchise Owners, though. These traits include passion, persistence, resourcefulness, discipline, organization and the ability to take some risks.
Depending on the goals of each business, some Franchise Owners will have a clear formula of structured, routine tasks to follow each day. Others, including NEXTAFF encourage creativity, strategic thinking and regular problem solving from owners and their employees to meet the evolving needs of their client base.
There are models within the franchise industry to suit every kind of owner! 
What role do owners play in the daily operations of a

technology franchise?
The role of a Franchise Owner largely depends on the kind of franchise, the level of involvement the franchise owner would like to have and how established the franchise is within the community. Some examples include:
Owner-Operator
In this model, Franchise Owners play a key part in the daily operations of the business. These Owners spend much of their time on-site and put in hours to establish the way their business runs. These owners are able to increase their own profits by reducing their own hiring needs, and are able to build greater community with their employees and customers. This model is ideal for an owner looking to be hands-on!
Semi-Absentee
In the semi-absentee model, the Owner is able to maintain employment elsewhere or keep time in their schedule open to fill other obligations as they work part-time within their franchise. Sometimes, Owners will begin their franchises as owner-operators and gradually become semi-absentee Owners as their business grows. This allows Owners the benefit of keeping tabs on the business and maintaining relationships with employees and customers while also having the flexibility and freedom to set their own schedules.
Turnkey
In a turnkey franchise, the Owner finances the business but does less of the grunt work. Instead, the corporate office of the franchise itself takes care of more of the nitty-gritty operations, including maintaining inventory, hiring and training employees and finding the location of the business. Although this type of franchise typically involves a greater upfront financial investment, it also allows much more freedom of time.
Master Franchise
As a Master Franchisor, the main company grants the rights to the Franchise Owner(s) to develop an entire region. In this case, the Master Franchisor supervises each of the franchises in the region, and generally operates more than one location at a time. This model requires the highest amount of financial and time investment from the Franchise Owner, but the greater risk can also yield greater rewards. 
What Makes NEXTAFF A Great

New Career Option?
NEXTAFF is a truly unique technology franchise for those looking for high earning potential coupled with the opportunity to help members of their community. By joining the NEXTAFF team, you join a $151 billion industry dedicated to helping clients find the right match of employer to employee.
Using our proprietary X-FACTOR recruiting method, we have higher rates of success in creating these perfect combinations, leading to better business for everyone involved. In fact, thanks to the X-FACTOR technology, we out-perform traditional staffing methods by as much as 100%!
You will be able to use your own creativity and the resources we provide to come up with innovative solutions catered to the needs of each client you work with. Our larger than average territory sizes amplify your ability to network and expand your business. Most of our Franchise Owners break even in only seven months, allowing Owners a strong ROI.
Because of the ongoing support we provide with sales and marketing, financial support and operations allows you to focus on the specific needs of your area without going it alone.
With our technology franchise, you can focus on providing top notch care for your clients, and leave work with the satisfaction of knowing that you play an active role in making the lives of individuals in your community better.
Get started today!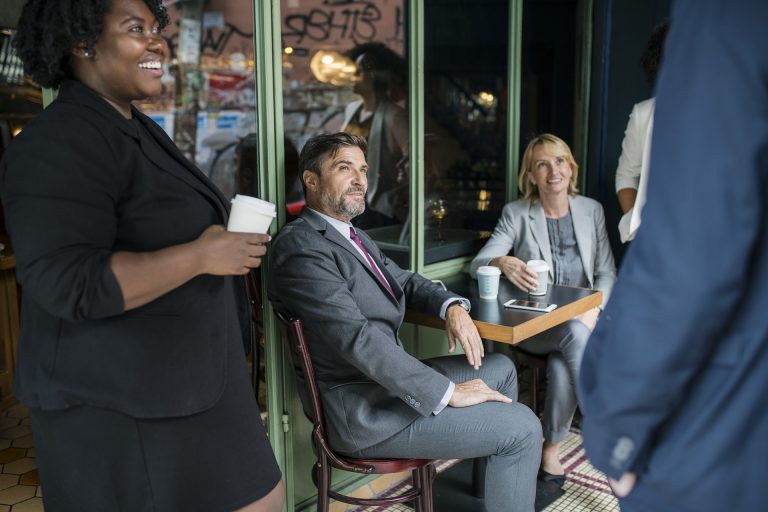 Join NEXTAFF Today
Interested in our staffing agency franchise opportunity? Reach out today and learn how to get started.
Your path to a secure future.
Take the first step. Find out more about one of the fastest growing companies in the $160 billion staffing agency franchise industry. Our detailed Franchise Information Report teaches about our business model, financials, and more.
Complete the form below for your free copy.