HOW MUCH DOES IT COST?
Our Affordable Franchise Investment
NEXTAFF is the best way to invest in an affordable franchise.
For years, staffing companies have provided affordable labor for businesses. NEXTAFF is the best way to invest in an affordable franchise. We are a franchise that offers affordable prices and provides opportunity for anyone with a passion to help business owners to grow their own company.
Investment with NEXTAFF starts at $5,000 to get you up and running. Compared to other staffing franchises, our low startup costs make it easier than ever before to get into this growing industry. 
The investment required to start a NEXTAFF franchise depends on the location of your store. There are different costs associated with opening a new outlet in an urban and suburban area versus opening inside or outside malls.
 To start a franchise with NEXTAFF, all you need is:
Store Investment
Inventory Investment
Franchise fee + reimbursement of travel expenses to attend the initial training program
*Store investment cost may vary depending on the store's location and the size of the store included in it. However, if you choose the
affordable franchise
NEXTAFF, you'll see a lower startup cost than other staffing franchises.
At NEXTAFF, our affordable startup is partially because we are a virtual administrative franchise and don't operate any brick-and-mortar locations. This means lower overhead costs for you and affordable franchising fees.
However, to ensure your success as a NEXTAFF franchisee, you'll need to spend money on training and tools, and on back-office services such as hiring virtual assistants and outsourced bookkeeping.  Total startup costs average around $185,000, affordable for most entrepreneurs with small businesses looking to invest in a franchise opportunity.
Most competitors require you to have a non-refundable franchise fee of more than $35,000.  This doesn't include the cost of your actual brick-and-mortar retail locations or training fees ranging from $10K-$15K.  Not only do these franchisors charge far more money for you to become an owner, but they expect you to invest hundreds of thousands of dollars before actually making money.
Benefits Of Franchising
In The Staffing Industry
The staffing industry is more prominent than ever. Not only are there more companies in the industry, but just about any business can benefit from adding a little bit of manpower.
One of the best things about franchising in the staffing industry is that it allows entrepreneurs to get into a business they might otherwise not have been able to enter. 
Nextaff also makes franchising economical for most people because there is no significant initial investment required. It allows employees to have options. Since there are so many people looking for jobs in today's economic landscape, a business can get a wide variety of applicants from which to choose. 
If you are looking into different franchise opportunities, this might be just what you have been searching for! 
What Makes NEXTAFF
Different?
Low Initial Investment
The initial investment needed to franchise with NEXTAFF is affordable compared to other franchise options. 
Low Fees & Affordable Pricing
To make starting a staffing agency affordable, the franchise fee is only $7,500. The monthly support rate of approximately $500 per month also helps keep costs low for new owners. 
Flexible Terms
With NEXTAFF, franchisees will be able to adjust their monthly fee as they see fit.
Low Risk / Affordable Solution
With the NEXTAFF franchise, there is no long-term contract involved with becoming an owner. Many companies in the staffing industry require the business owners to sign on for five years, which can be a substantial investment. With NEXTAFF, owners will only be required to sign on for one year at a time. 
Even though NEXTAFF requires its franchisees to put an initial fee down, there are still affordable monthly fees with this reasonable cost of entry! So, if you are looking for an affordable way to get involved with a new franchise or even start your own business from the ground up, then NEXTAFF might be right for you.
If you are looking at franchising, this affordable franchise could be the perfect fit for you. Your next step should include researching what kind of company culture is fostered by working with low-cost franchises versus other companies.
If this sounds like something that you would be interested in learning more about, request more information today!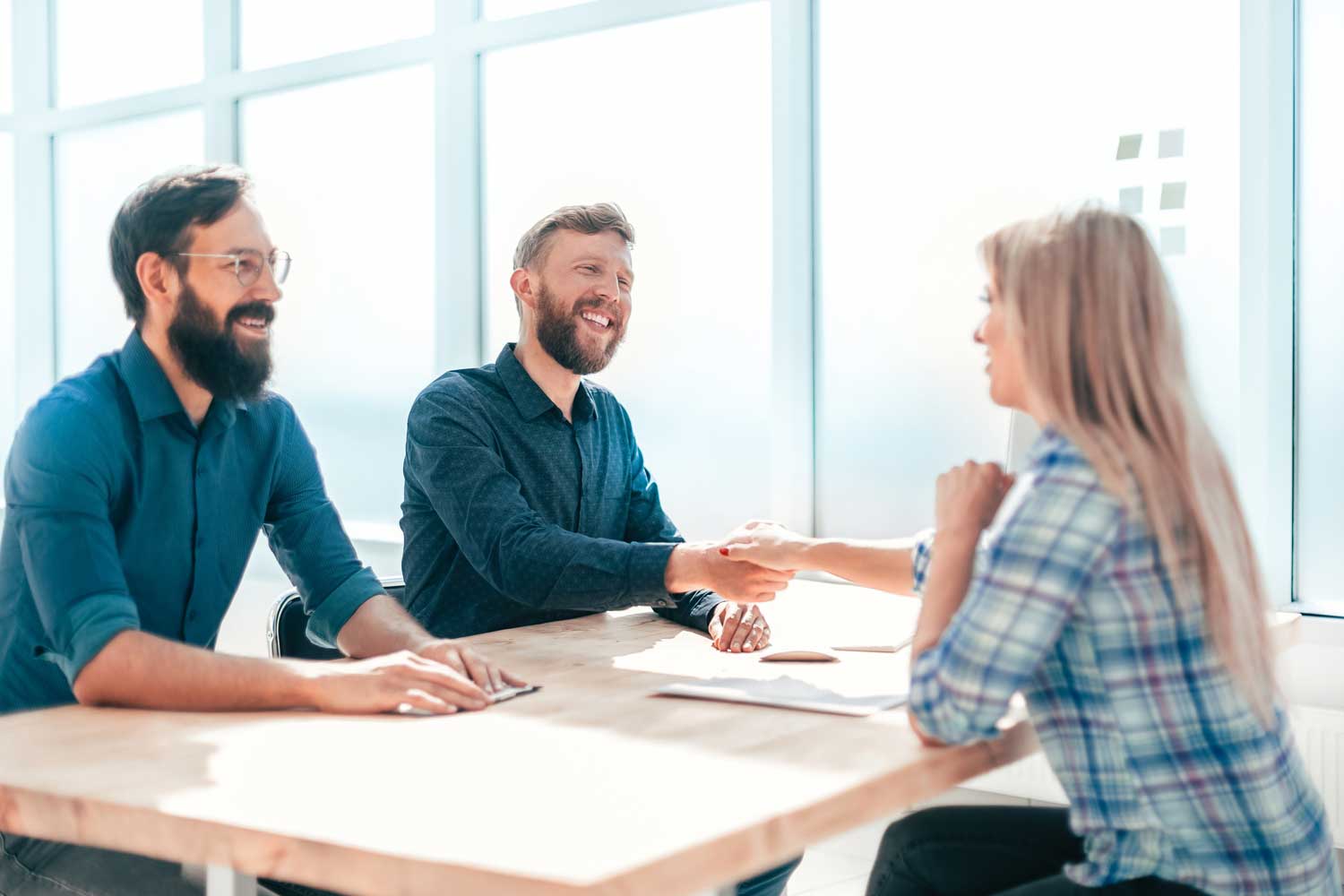 Your path to a secure future.
Take the first step. Find out more about one of the fastest growing companies in the $160 billion staffing agency franchise industry. Our detailed Franchise Information Report teaches about our business model, financials, and more.
Complete the form below for your free copy.